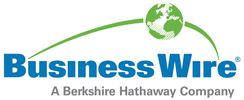 CELLTRION-HEALTHCARE
CT-P13 (biosimilar infliximab) is comparable to reference infliximab and adalimumab in highly anticipated real-world study
Twelve-month data from the Personalised Anti-TNF therapy in Crohn's disease Study (PANTS) was presented at the 13th Congress of the European Crohn's and Colitis Organisation (ECCO). The results indicate that the clinical effectiveness, safety and immunogenicity of Celltrion Healthcare's CT-P13 (biosimilar infliximab) in patients with Crohn's disease (CD) is comparable to those treated with reference infliximab as well as those treated with adalimumab.1
The UK-wide, three-year prospective observational study investigated primary non-response (PNR), loss of response (LOR) and adverse drug reactions (ADR) to infliximab (reference infliximab and CT-P13) and adalimumab in 1610 CD patients. The data show comparable efficacy between CT-P13, reference infliximab and adalimumab in relation to PNR, LOR and ADR rates. In addition, at week 54, the remission rate was 39.7%, 39.0% and 32.7% for reference infliximab, CT-P13 and adalimumab treated patients, respectively.1
The PANTS study investigates patient, drug and pharmacokinetic factors that predict anti-TNF treatment failure with the aim of developing personalised anti-TNF strategies to improve patient outcomes. This large real-world prospective cohort study provides valuable data on clinical effectiveness as well as biologic samples for genomic studies. 1
PANTS study investigator Dr Tariq Ahmad, Head of the Inflammatory Bowel Disease and Pharmacogenetics Research Group at the University of Exeter, and Consultant Gastroenterologist at the Royal Devon and Exeter Hospital UK said, "We strongly believe that this type of research is essential to developing cost effective, treatment strategies for patients with inflammatory bowel disease in order to maximise benefit. The results from PANTS suggest there are opportunities to optimise the management of anti-TNF therapies and to prevent treatment failure."
According to the study, immunogenicity is a significant factor in non-remission for both infliximab and adalimumab treated patients at week 54 but can be mitigated by the use of immunomodulators - azathioprine, mercaptopurine and methotrexate. The PANTS study has demonstrated that this risk is in part genetically determined and as such personalised treatment algorithms may be developed in the future.1
Man Hoon Kim, President and CEO of Celltrion Healthcare, said, "The PANTS results clearly show that the careful optimisation of CT-P13, reference infliximab and adalimumab as part of routine care may make these treatments more effective for patients with inflammatory bowel disease. Therefore, given the significant cost savings in using CT-P13, this treatment has the potential to play a huge role in increasing patient access to biological treatment and improving outcomes."
"Our mission at Celltrion Healthcare is to improve quality of care and expand access to new and effective treatments for patients around the world. We believe dose optimisation is a key component to fulfilling this and therefore we are investing in innovations such as pharmacokinetic monitoring kits, to help ensure that more patients have access to personalised treatment."
IBD patient group supports research for more targeted and personalised treatment
In a Celltrion Healthcare satellite symposium held at the congress, The European Federation of Crohn's and Ulcerative Colitis Association's (EFCCA) Vice-President Salvo Leone led a presentation on the 'Accumulated Experience with Biosimilars', which highlighted the need for more personalised medicines in order to improve the quality of life and well-being of people with IBD.
--- Ends---
Notes to editors:
About inflammatory bowel disease
Inflammatory bowel diseases (IBD), including Crohn's disease (CD) and ulcerative colitis (UC), are chronic disabling gastrointestinal disorders that impact every aspect of a patient's life.2 They affect an estimated 2.5-3 million people in Europe;3 CD affects about three people per 1,000 and UC about 5 people per 1,000.2
IBDs account for substantial costs to the healthcare system and society; the direct healthcare costs of IBDs are estimated to be €4.6-5.6 billion per year.3
About CT-P13 (biosimilar infliximab)
CT-P13 is developed and manufactured by Celltrion, Inc. and was the world's first monoclonal antibody biosimilar approved by the European Medicines Agency (EMA). It is indicated for the treatment of eight autoimmune diseases including rheumatoid arthritis and IBD. It was approved by the EMA under the trade name Remsima® in September 2013 and launched in Europe in early 2015. The US FDA approved CT-P13 in April 2016 under the trade name Inflectra™. CT-P13 is approved in more than 80 countries (as of January 2018) including the US, Canada, Japan and throughout Europe.
About Celltrion Healthcare
Celltrion Healthcare conducts the worldwide marketing, sales and distribution of biological medicines developed by Celltrion, Inc. through an extensive global network that spans more than 120 different countries. Celltrion Healthcare's products are manufactured at state-of-the-art mammalian cell culture facilities, designed and built to comply with the US Food and Drug Administration (FDA) cGMP guidelines and the EU GMP guidelines. For more information please visit: http://www.celltrionhealthcare.com/
1 Kennedy, N.A. et al . Clinical effectiveness, safety and immunogenicity of anti-TNF therapy in Crohn's Disease: 12 month data from the PANTS study Congress of the European Crohn's and Colitis Organisation (ECCO) 2018. OP031
2 Molodecky NA, et al . Increasing incidence and prevalence of the inflammatory bowel diseases with time, based on systematic review. Gastroenterology. 2012; 142(1)46–54. Available at www.gastrojournal.org/article/S0016-5085(11)01378-3/pdf [Last accessed February 2018].
3 Burisch J, et al . The burden of inflammatory bowel disease in Europe. Journal of Crohn's and Colitis (2013)7,322-337.
View source version on businesswire.com: http://www.businesswire.com/news/home/20180217005003/en/
Contact:
Hanover for Celltrion Healthcare
Emma Gorton
egorton@hanovercomms.com
+44 203 817 6791
or
Suru Douglas
sdouglas@hanovercomms.com
+44 203 817 6586
Link:
Information om Business Wire
Følg pressemeddelelser fra Business Wire
Skriv dig op her, og modtag pressemeddelelser på e-mail. Indtast din e-mail, klik på abonner, og følg instruktionerne i den udsendte e-mail.
Flere pressemeddelelser fra Business Wire
I vores nyhedsrum kan du læse alle vores pressemeddelelser, tilgå materiale i form af billeder og dokumenter samt finde vores kontaktoplysninger.
Besøg vores nyhedsrum