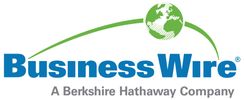 CA-RESMED
ResMed Wins German Patent Infringement Case Against Fisher & Paykel
ResMed (NYSE: RMD) (ASX: RMD), the world's leading tech-driven medical company and innovator in sleep apnea and respiratory care, today announced the results of a court and patent office ruling in Germany in ResMed's favor.
A trial court ruling from the Munich District Court states that the headgear used on two Fisher & Paykel CPAP masks – the Simplus full face and Eson 2 nasal mask – infringes ResMed patent EP 2 373 368 B1 in Germany. In a separate decision, the Opposition Division of the European Patent Office had already decided that the patent asserted against Fisher & Paykel is valid. Each decision may be appealed by Fisher & Paykel.
"We applaud the Munich District Court for reaching this just finding, and are exploring all options in light of the fact that Fisher & Paykel is selling CPAP masks with headgear that infringes a valid ResMed patent in Germany," said ResMed Chief Administrative Officer and Global General Counsel David Pendarvis.
"We will continue to defend our intellectual property here and wherever necessary to ensure that patients worldwide continue to receive the high-quality care they deserve," Pendarvis said.
About ResMed
ResMed (NYSE: RMD) (ASX: RMD), a world-leading connected health company with more than 6 million cloud-connected devices for daily remote patient monitoring, changes lives with every breath. Its award-winning devices and software solutions help treat and manage sleep apnea, chronic obstructive pulmonary disease and other respiratory conditions. Its 6,000-member team strives to improve patients' quality of life, reduce the impact of chronic disease and save healthcare costs in more than 120 countries. ResMed.com
View source version on businesswire.com: https://www.businesswire.com/news/home/20181022005912/en/
Contact:
ResMed For media: Jayme Rubenstein +1 858.836.6798 news@resmed.com or For investors: Amy Wakeham +1 858.836.5000 investorrelations@resmed.com
Link:
Social Media:
http://www.facebook.com/resmed
Subscribe to releases from Business Wire
Subscribe to all the latest releases from Business Wire by registering your e-mail address below. You can unsubscribe at any time.
Latest releases from Business Wire
In our pressroom you can read all our latest releases, find our press contacts, images, documents and other relevant information about us.
Visit our pressroom