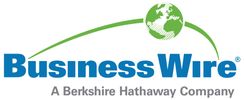 CA-MOBILEIRON
MobileIron Recognized as a Partner in Google Led Android Enterprise Recommended Program for Enterprise Mobility Management Providers
MobileIron (NASDAQ:MOBL), the secure foundation for modern work, today announced that it has been recognized by Google™ as a partner in its Android Enterprise Recommended program for Enterprise Mobility Management (EMM) providers. Android™ Enterprise Recommended validates those EMM solutions that meet an elevated set of requirements defined by Google, delivering advanced Android Enterprise features that are supported by highly knowledgeable teams specializing in modern Android security and management.
"Enterprise transformation will be central to the second decade of Android computing. Offerings like Android Enterprise Recommended, OEM Config, and Google Play Protect create the perfect storm to support the millions of Android devices that are increasingly making their way to the enterprise," said Simon Biddiscombe, CEO, MobileIron. "MobileIron is pleased to be a partner in the Android Enterprise Recommended program for EMMs. We are confident that our expertise in endpoint and device security, along with our rich customer footprint and superior support, offers major benefits to any business looking to successfully deploy Android Enterprise."
The MobileIron unified endpoint security platform meets Android Enterprise Recommended requirements to support expanded capabilities for Android Enterprise solution sets and is one of the few EMM solutions to support the range of BYOD, general use, and dedicated device use cases.
In the past, customers have debated the viability of Android as their mobile business platform. The number of device variants in the market made standardization and security challenging. However, the sheer volume of device form factors available globally has made Android a compelling option as a business device. According to CaixaBank, "Enterprise mobility is key to our people-centric strategy, as it enables our employees to offer our customers the best financial advice anytime/anywhere. This commitment means a strong partnership with enterprise mobility leaders. From day one, MobileIron has been a trusted partner and we celebrate that Google recognizes MobileIron as a partner in its Android Enterprise Recommended Program for EMMs. Working together allows us to go further in providing the best mobile solutions that generate greater value for our customers."
MobileIron customers in a range of industries will immediately benefit from the powerful feature sets and capabilities made possible through MobileIron's inclusion in the Android Enterprise Recommended Program for EMMs. For more information on deploying Android in your enterprise, visit: www.mobileiron.com/android
About Android Enterprise Recommended Program for EMMs
Android Enterprise Recommended, a Google-led program, validates Enterprise Mobility Management (EMM) product offerings built with advanced Android Enterprise features by partners that can deliver trusted guidance and enterprise support. To learn more, visit here .
*Google, Android, and Google Play Protect are trademarks of Google LLC.
About MobileIron
MobileIron provides the secure foundation for modern work. For more information, visit www.mobileiron.com .
View source version on businesswire.com: https://www.businesswire.com/news/home/20190115005548/en/
Contact:
Marjaneh Ravai MobileIron mravai@mobileiron.com
Link:
Subscribe to releases from Business Wire
Subscribe to all the latest releases from Business Wire by registering your e-mail address below. You can unsubscribe at any time.
Latest releases from Business Wire
In our pressroom you can read all our latest releases, find our press contacts, images, documents and other relevant information about us.
Visit our pressroom