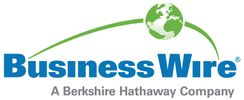 CA-MAANA
Maana Opens London Office to Address European Demand
Maana, the pioneer of digital knowledge technology, announced the expansion of its international operations with the opening of its London office. Marking the company's fifth location since its beginnings in 2013, the UK headquarters is located at One Canada Square, an iconic building residing in Canary Wharf – a rich cultural district housing several Fortune Global 500 listed corporations.
This expansion highlights the market's response to Maana's solution, the Knowledge Platform, which enables industrial organizations to accelerate decision making across the enterprise, gaining operational efficiencies and resulting in considerable CAPEX and OPEX improvements.
"We are excited to be working with the industry's top leaders - the catalysts for change - who are breaking the barriers of data and organizational silos so that their enterprises can realize the benefits of a fully digitalized infrastructure," said Maana Founder and CEO, Babur Ozden. "From our new London office, we will support our growing customer base in Europe and have access to top talent to grow our organization."
The London operations augment Maana's existing presence in Palo Alto, California; Bellevue, Washington; Houston, Texas and Dhahran, Saudi Arabia and is home to Maana's team of experts who have implemented groundbreaking business applications and solutions for companies like IBM, Cisco, Romonet and Elsevier.
"London is a critical hub for the global energy sector and a large segment of our international industrial clients,' said Kieran O'Byrne, a Principal Customer Solutions Analyst who previously worked for IBM driving the adoption of IBM Watson technologies. "I'm happy to join Maana's accomplished team of London-based data scientists and customer solutions team members. This marquee location will only further our recruitment activities and will help our customer's digital transformation journeys."
About Maana:
Maana is an award-winning digital knowledge platform provider focused on creating CAPEX and OPEX gains for industrial companies. Its unique Computational Knowledge Graph ™ de-silos knowledge from data sources and tacit expertise, to improve decision making across the enterprise. Maana's investors include Intel Capital, GE Ventures, Chevron Technology Ventures, Saudi Aramco Energy Ventures, Shell Technology Ventures, Accenture Ventures, and China International Capital Corporation.
Maana is privately held with offices in Palo Alto, California; Bellevue, Washington; Houston, Texas, London, UK; and Dhahran, Saudi Arabia. Visit us at https://www.maana.io
View source version on businesswire.com: https://www.businesswire.com/news/home/20181204006195/en/
Contact:
Linda Madden lmadden@piercom.com (713) 627-2223
Subscribe to releases from Business Wire
Subscribe to all the latest releases from Business Wire by registering your e-mail address below. You can unsubscribe at any time.
Latest releases from Business Wire
In our pressroom you can read all our latest releases, find our press contacts, images, documents and other relevant information about us.
Visit our pressroom