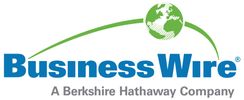 CA-DIVERSIFIED-NANO
Diversified Nano Solutions Corporation Introduces Revolutionary smartINK™ and smartQR™ to Go after Trillion Dollar Item Integrity and Tracking Market at Print 18
Diversified Nano Solutions Corp launches revolutionary smartINK™ solutions to deliver the next generation of functional security printing to brand owners in any industry, institutions and individuals.
For the first time functional content printing and total security are delivered simultaneously and cost effectively by integrating copy-proof, unique and customer-specific smartQR™ biomarkers (watch video ) with the whole spectrum of digital inks.
Breakthrough smartINK ™ provides print and instant product identity and location tracking, at unbelievably low cost, on-the-spot, anywhere, anytime, by anyone.
Counterfeiting and illicit trade are pervasive in nearly every industry sector, harming consumers and brand owners, while costing the global economy over 1 trillion dollars annually.
Preservation of product and information integrity is increasingly important as sophisticated counterfeiting efforts easily defeat existing anti-counterfeit technologies.
smartINK™ makes it fun and easy to verify item integrity while establishing trust and defending item value. The smartINK™ solution scales easily, so individual brand owners and large enterprises alike can grow market share and successfully eliminate illicit trade and counterfeiting. Unbelievably low implementation costs enable fast payback and rapid deployment of secure mobile authentication and tracking worldwide.
As an expansion beyond digital print, DNSC is powering INKcrypt® smartQR™ available at www.goinkcrypt.com . FDA-compliant INKcrypt® smartQR™ enables tagging and marking of any physical object with traces of custom biomarkers using a variety of methods – including spray, brush, roll, flexo, offset and more.
Contact https://inkcryptink.com/ContactUs.aspx for details and to coordinate implementation of your smartINK™ and INKcrypt® smartQR™ solution.
smartINK™ solutions are compatible with inkjet platforms offered by Canon®, Screen®, Epson®, Ricoh®, HP®, FujiFilm®, Xerox®, Kyocera®, Konica Minolta® and more. Visit booth 829 at PRINT 18 September 30-October 2, 2018, in Chicago.
About DNSC
Diversified Nano Solutions Corporation (DNSC) , based in San Diego, California, specializes in developing, manufacturing and marketing high-performance inkjet inks and revolutionary, industry-unique smartINK™ solutions. Utilizing customer-specific INKcrypt® xDNA biomarker technology, smartINK™ provides total product & document security, proof of identity and worldwide tracking, anytime anywhere, at incredibly low cost. smartINK™ combines INKcrypt® xDNA™ biomarkers, the power of the internet and DNSC's extensive product line of inks including CMYK , MICR (Magnetic Ink Character Recognition), invisible UV fluorescent / IR absorbing , spot and custom formulations .
Accessories and Security
DNSC supports its ink offerings with accessories to facilitate and aid x-nano™ ink use and smartINK™ solutions. These include specialty substrates, smartQR™ biomarker authentication testers, UV display lights, INKVERSE ™ "Infinite Ink Infuser" – a revolutionary and cost-effective way to adopt and deliver digital inks to existing and new inkjet systems via a continuous delivery ink supply system, and TransChrome ™ – an invisible color image generator to transform visible CMYK into invisible UV fluorescent red, green, blue, and white (RGBW) output, and more.
DNSC is presenting smartINK™ solutions, INKcrypt® smartQR™ and its line of black & color, magnetic, invisible, special effect, and security inks for the world's leading inkjet print systems in the desktop, commercial and industrial inkjet space.
Visit us at booth 829 and discover the future of digital ink: functional, secure, trackable, differentiating!
View source version on businesswire.com: https://www.businesswire.com/news/home/20180928005061/en/
Contact:
For more information: Diversified Nano Solutions Corporation Linda Meyers US Headquarters: +1.858.924.1005 EMEA: +41.41 874 08 50 info@diversifiednano.com www.diversifiednano.com
Link:
Subscribe to releases from Business Wire
Subscribe to all the latest releases from Business Wire by registering your e-mail address below. You can unsubscribe at any time.
Latest releases from Business Wire
In our pressroom you can read all our latest releases, find our press contacts, images, documents and other relevant information about us.
Visit our pressroom