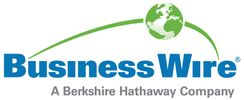 CA-AXONICS
Axonics® Receives Technology Innovation Award from Medtech Insight
Axonics Modulation Technologies, Inc., developer of the first rechargeable Sacral Neuromodulation (r-SNM™) system for the treatment of urinary and bowel dysfunction, announced today that the Axonics r-SNM System was awarded the "Best Technological Innovation, Therapeutic Device" at the 2018 Medtech Insight Awards in partnership with the MedTech Conference being held this week in Philadelphia.
The Medtech Insight Awards highlight dedication and innovation within medical device and diagnostics, and the Axonics r-SNM System was recognized by the esteemed judging panel as "a major technological improvement in a validated market."
"Axonics is honored by this recognition for the technological innovation of the Axonics r-SNM System," said Raymond W. Cohen, Chief Executive Officer of Axonics. "This award is a testament to the diligence and ingenuity employed by our team over the last 4 years to develop and clinically validate a miniaturized, long-lived rechargeable SNM system."
Axonics is currently conducting a pivotal study, ARTISAN-SNM, under an Investigational Device Exemption for urinary dysfunction designed to gain Food & Drug Administration (FDA) marketing approval in the United States upon completion of the study and review by the FDA. In June 2018, Axonics announced completion of enrollment for the pivotal study and expects all subjects to reach the 6-month primary endpoint at the end of 2018.
About Axonics Modulation Technologies, Inc.
Axonics, based in Irvine, CA, is a privately-held venture backed company that has developed a novel implantable neuromodulation technology for patients with urinary and bowel dysfunction. The Axonics r-SNM system is approved in the EU, Canada and Australia for the treatment of overactive bladder (urinary incontinence, urinary frequency), non-obstructive urinary retention and fecal incontinence. The Axonics system includes a miniaturized rechargeable implantable stimulator qualified to function at least 15 years, a charging system optimized for reduced charge time with no heating, a patient-friendly remote control and an intuitive clinician programmer that facilitates the lead placement procedure and programming. For more information, visit the Company's website at www.axonicsmodulation.com .
View source version on businesswire.com: https://www.businesswire.com/news/home/20180927005180/en/
Contact:
Company Contact Axonics Modulation Technologies, Inc. Dan Dearen, +1-949-396-6320 President & Chief Financial Officer ddearen@axonicsmodulation.com or Investor & Media Contact W2Opure Jill Bertotti, +1-714-225-6726 jbertotti@W2Ogroup.com
Link:
Subscribe to releases from Business Wire
Subscribe to all the latest releases from Business Wire by registering your e-mail address below. You can unsubscribe at any time.
Latest releases from Business Wire
In our pressroom you can read all our latest releases, find our press contacts, images, documents and other relevant information about us.
Visit our pressroom