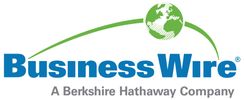 CA-AXONICS
Axonics® Announces $40 Million Financing
Axonics Modulation Technologies, Inc., a privately-held developer of the first rechargeable Sacral Neuromodulation (r-SNM™) system  for the treatment of urinary and bowel dysfunction , announced today that it has completed a $40.1 million financing that combines $20.1 million in equity and a $20 million credit facility.
The equity financing was led by Longitude Capital and included participation from existing investor Gilde Healthcare. The secured credit facility was provided by Silicon Valley Bank (SVB). Concurrent with the financing, Juliet Bakker, co-founder and Managing Director of Longitude, will join the Axonics Board of Directors.
Ms. Bakker commented, "Given the quality of the Axonics r-SNM system and the caliber of its management team, Longitude is confident that Axonics is well positioned to address the needs of patients with urinary and bowel dysfunction and disrupt the worldwide market for sacral neuromodulation."
Axonics intends to use the proceeds from the financing to launch its r-SNM system in Europe and in the U.S. following FDA approval. Axonics is currently conducting a pivotal study in select medical centers in the U.S. and Europe and expects to complete the study in late 2018. The Axonics r-SNM system is approved in Europe, Canada and Australia.
"On behalf of all the stakeholders in Axonics, I extend a warm welcome to Longitude as a new investor and Ms. Bakker as a new board member," said Raymond W. Cohen, Chief Executive Officer of Axonics. "Axonics has created an innovative and highly competitive sacral neuromodulation system, and as a result, we have been able to attract a significant amount of investment capital from world-class investors in Europe, the U.S. and China. With this new equity and the credit facility from SVB, we now have the necessary capital to successfully commercialize the r-SNM system."
About Longitude Capital
Longitude Capital is a private investment firm focused on venture growth investments in biotechnology and medical technology companies that seek to improve clinical outcomes, enhance quality of life and/or reduce system costs. Longitude invests in both privately held and publicly traded life science companies through a variety of investment approaches. Since 2006, Longitude Capital has raised over $1.2 billion across three funds and has offices in Menlo Park, CA and Greenwich, CT. For more information, please visit www.longitudecapital.com .
About Silicon Valley Bank
For 35 years, Silicon Valley Bank has helped innovative companies and their investors move bold ideas forward, fast. SVB provides targeted financial services and expertise through its offices in innovation centers around the world. With commercial, international and private banking services, SVB helps address the unique needs of innovators. Learn more at svb.com .
About Axonics Modulation Technologies, Inc.
Axonics, based in Irvine, CA, is a privately-held venture backed company that has developed a novel implantable neuromodulation technology for patients with urinary and bowel dysfunction. The Axonics r-SNM system includes a miniaturized rechargeable implantable stimulator qualified to function at least 15 years, a charging system optimized for reduced charge time with no heating, a patient-friendly remote control and an intuitive clinician programmer that facilitates the lead placement procedure and programming. For more information, visit the Company's website at www.axonicsmodulation.com .
View source version on businesswire.com: https://www.businesswire.com/news/home/20180403005221/en/
Contact:
Axonics Modulation Technologies, Inc.
Dan Dearen, +1-949-396-6322
Chief Operating & Financial Officer
ddearen@axonicsmodulation.com
or
W2Opure
Jill Bertotti, +1-714-225-6726
jbertotti@W2Ogroup.com
Link:
Subscribe to releases from Business Wire
Subscribe to all the latest releases from Business Wire by registering your e-mail address below. You can unsubscribe at any time.
Latest releases from Business Wire
In our pressroom you can read all our latest releases, find our press contacts, images, documents and other relevant information about us.
Visit our pressroom