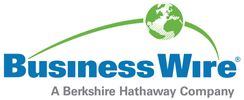 CA-ARISTA-NETWORKS
Arista Demonstrates Cloud-Grade Routing at MPLS + SDN + NFV World Congress 2018
Arista Networks (NYSE:ANET) today announced that the European Advanced Networking Test Center (EANTC) has successfully verified the interoperability of key Arista EOS ® (Extensible Operating System) routing capabilities at the MPLS + SDN + NFV World Congress 2018 interoperability showcase. Arista participated in several interoperability tests designed and exercised by EANTC targeting Ethernet VPN (EVPN) technology for VxLAN and MPLS and MPLS Segment Routing (ISIS and BGP), spanning use cases across datacenter, Wide Area Network (WAN) and Core network deployments.
Carsten Rossenhoevel, Co-founder and Managing Director of EANTC, said, "In just the second year that Arista has been part of our public interoperability event, Arista has displayed EVPN, MPLS, Segment Routing capabilities comprehensively with impressive results. We look forward to continuing to work with Arista to promote industry standards-based interoperable solutions."
By participating in EANTC multi-vendor tests, targeting modern technologies for IP, MPLS, and VxLAN networks, Arista Networks is ensuring its continued commitment to open standards. Customers can leverage Arista EOS routing capabilities along with EOS automation, programmability and rich telemetry to accelerate the transition to Cloud-Grade Routing.
"At BIT we are passionate about technology and delivering the best quality of service to our customers. We chose Arista EVPN for our infrastructure because it allows us to scale our datacenter network to current and future needs," said Teun Vink, Network Manager at BIT BV.
BIT uses EVPN to deliver a scalable network that is 100% loop free, optimally uses the available links and continues to support all the traditional protocols (e.g. STP). In addition, the strengths of integration with Open Source tooling in EOS, with unmodified Linux on the switch, full support of DevOps, streaming telemetry and API's for tooling to leverage were a huge plus for the deployment.
A whitepaper detailing all the tests and results can be obtained from EANTC at http://www.eantc.de/showcases/ . Arista will be demonstrating all of these routing technologies along with Arista cloud solutions such as CloudVision ® for Automation, Analytics, Agility with OpenConfig / NETCONF and Any Cloud Platform at the MPLS+SDN+NFV World Congress 2018 in Paris from April 10th through 13th, 2018 (Booth #210).
For more details on Arista's Cloud-Grade Routing, please visit www.arista.com .
About EANTC
EANTC (European Advanced Networking Test Center) is internationally recognized as one of the world's leading independent test centers for telecommunication technologies. Based in Berlin, Germany, the company offers vendor-neutral consultancy and realistic, reproducible high-quality testing services since 1991. Customers include leading network equipment manufacturers, tier-1 service providers, large enterprises and governments worldwide. EANTC's proof of concept, acceptance tests and network audits cover established and next-generation fixed and mobile network technologies. http://www.eantc.com
About Arista Networks
Arista Networks was founded to pioneer and deliver software-driven cloud networking solutions for large datacenter storage and computing environments. Arista's award-winning platforms, ranging in Ethernet speeds from 10 to 100 gigabits per second, redefine scalability, agility and resilience. Arista has shipped more than fifteen million cloud networking ports worldwide with CloudVision and EOS, an advanced network operating system. Committed to open standards, Arista is a founding member of the 25/50GbE consortium. Arista Networks products are available worldwide directly and through partners.
ARISTA, EOS, and CloudVision are among the registered and unregistered trademarks of Arista Networks, Inc. in jurisdictions around the world. Other company names or product names may be trademarks of their respective owners. Additional information and resources can be found at www.arista.com .
Forward-Looking Statements
This press release contains forward-looking statements including, but not limited to, statements regarding the benefits of the design and implementation of Arista's EOS and the enablement of greater performance and efficiency. All statements other than statements of historical fact are statements that could be deemed forward-looking statements. Forward-looking statements are subject to risks and uncertainties that could cause actual performance or results to differ materially from those expressed in the forward-looking statements including: our limited operating history and experience with developing and releasing new products; product, support or service quality problems; rapidly evolving changes in technology, customer requirements and industry standards as well as other risks stated in our filings with the SEC available on Arista's website at www.arista.com and the SEC's website at www.sec.gov . Arista disclaims any obligation to publicly update or revise any forward-looking statement to reflect events that occur or circumstances that exist after the date on which they were made.
View source version on businesswire.com: https://www.businesswire.com/news/home/20180409006503/en/
Contact:
Arista Networks
Media Contact
Amanda Jaramillo, 408-547-5798
Corporate Communications
amanda@arista.com
or
Investor Contact
Charles Yager, 408-547-5892
Product and Investor Advocacy
cyager@arista.com
Link:
Subscribe to releases from Business Wire
Subscribe to all the latest releases from Business Wire by registering your e-mail address below. You can unsubscribe at any time.
Latest releases from Business Wire
In our pressroom you can read all our latest releases, find our press contacts, images, documents and other relevant information about us.
Visit our pressroom