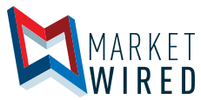 Bombardier Inc. and Airbus SE
Airbus and Bombardier Announce C Series Partnership
AMSTERDAM, NETHERLANDS and MONTREAL, QUEBEC--(Marketwired - Oct 16, 2017) - Airbus SE (EPA:AIR) and Bombardier Inc. (TSX:BBD.A)(TSX:BBD.B)(OTCQX:BDRBF)
Airbus to acquire majority stake in the C Series Aircraft Limited Partnership
Partnership brings together two complementary product lines, with 100-150 seat market segment expected to represent more than 6,000 new aircraft over the next 20 years
Combination of Airbus' global reach and scale with Bombardier's newest aircraft family to create significant value for customers, suppliers, employees and shareholders
Significant C Series production costs savings anticipated by leveraging Airbus' supply chain expertise
Commitment to Québec: C Series Aircraft Limited Partnership headquarters and primary assembly to remain in Québec, with the support of both companies' global supply chains
Airbus' global industrial footprint expands with the C Series Final Assembly Line in Canada, resulting in a positive impact on operations in Québec and across the country
Growing market for C Series results in second Final Assembly Line in Mobile, Alabama, serving U.S. customers
Airbus SE (EPA:AIR) and Bombardier Inc. (TSX:BBD.A)(TSX:BBD.B)(OTCQX:BDRBF) are to become partners on the C Series aircraft programme. A corresponding agreement was signed today. The agreement brings together Airbus' global reach and scale with Bombardier's newest, state-of-the-art jet aircraft family, positioning both partners to fully unlock the value of the C Series platform and create significant new value for customers, suppliers, employees and shareholders.
Under the agreement, Airbus will provide procurement, sales and marketing, and customer support expertise to the C Series Aircraft Limited Partnership (CSALP), the entity that manufactures and sells the C Series. At closing, Airbus will acquire a 50.01% interest in CSALP. Bombardier and Investissement Québec (IQ) will own approximately 31% and 19% respectively.
CSALP's headquarters and primary assembly line and related functions will remain in Québec, with the support of Airbus' global reach and scale. Airbus' global industrial footprint will expand with the Final Assembly Line in Canada and additional C Series production at Airbus' manufacturing site in Alabama, U.S. This strengthening of the programme and global cooperation will have positive effects on Québec and Canadian aerospace operations.
The single aisle market is a key growth driver, representing 70% of the expected global future demand for aircraft. Ranging from 100 to 150 seats, the C Series is highly complementary to Airbus' existing single aisle aircraft portfolio, which focuses on the higher end of the single-aisle business (150-240 seats). The world class sales, marketing and support networks that Airbus brings into the venture are expected to strengthen and accelerate the C Series' commercial momentum. Additionally, Airbus' supply chain expertise is expected to generate significant C Series production cost savings.
Airbus is strongly committed to Canada and its aerospace sector with Canadian suppliers extending their access to Airbus' global supply chain. This new C Series partnership is set to secure jobs in Canada for many years to come.
"This is a win-win for everybody! The C Series, with its state-of-the-art design and great economics, is a great fit with our existing single-aisle aircraft family and rapidly extends our product offering into a fast growing market sector. I have no doubt that our partnership with Bombardier will boost sales and the value of this programme tremendously," said Airbus Chief Executive Officer Tom Enders. "Not only will this partnership secure the C Series and its industrial operations in Canada, the U.K. and China, but we also bring new jobs to the U.S. Airbus will benefit from strengthening its product portfolio in the high-volume single-aisle market, offering superior value to our airline customers worldwide."
"We are very pleased to welcome Airbus to the C Series programme," said Alain Bellemare, President and Chief Executive Officer of Bombardier Inc. "Airbus is the perfect partner for us, Québec and Canada. Their global scale, strong customer relationships and operational expertise are key ingredients for unleashing the full value of the C Series. This partnership should more than double the value of the C Series programme and ensures our remarkable game-changing aircraft realizes its full potential."
"The arrival of Airbus as a strategic partner today will ensure the sustainability and growth of the C Series programme, as well as consolidating the entire Québec aerospace cluster. In the current context, the partnership with Airbus is, for us, the best solution to ensure the maintenance and creation of jobs in this strategic sector of the Québec economy," said Québec's Deputy Prime Minister, Minister of Economy, Science and Innovation and Minister responsible for Digital Strategy, Dominique Anglade.
Ownership Structure and Agreement Highlights
The C Series programme is operated by CSALP in respect of which Bombardier and IQ respectively hold approximately a 62% and a 38% interest. The Investment Agreement contemplates Airbus acquiring a 50.01% interest in CSALP. Airbus will enter into commercial agreements relating to (i) sales and marketing support services for the C Series, (ii) management of procurement, which will include leading negotiations to improve CSALP level supplier agreements, and (iii) customer support. At closing, there will be no cash contribution by any of the partners, nor will CSALP assume any financial debt. It also contemplates that Bombardier will continue with its current funding plan of CSALP and will fund, if required, the cash shortfalls of CSALP during the first year following the closing up to a maximum amount of US$350 million, and during the second and third years following the closing up to a maximum aggregate amount of US$350 million over both years, in consideration for non-voting participating shares of CSALP with cumulative annual dividends of 2%, with any excess shortfall during such periods to be shared proportionately amongst Class A shareholders.
Airbus will benefit from call rights in respect of all of Bombardier's interest in CSALP at fair market value, with the amount for non-voting participating shares used by Bombardier capped at the invested amount plus accrued but unpaid dividends, including a call right exercisable no earlier than 7.5 years following the closing, except in the event of certain changes in the control of Bombardier, in which case the right is accelerated. Bombardier will benefit from a corresponding put right whereby it could require that Airbus acquire its interest at fair market value after the expiry of the same period. IQ's interest is redeemable at fair market value by CSALP, under certain conditions, starting in 2023. IQ will also benefit from tag along rights in connection with a sale by Bombardier of its interest in the partnership.
The Board of Directors of CSALP will initially consist of seven directors, four of whom will be proposed by Airbus, two of whom will be proposed by Bombardier, and one of whom will be proposed by IQ. Airbus will be entitled to name the Chairman of CSALP.
Subject to obtaining the required approval from the Toronto Stock Exchange, the transaction also provides for the issuance to Airbus, upon closing, of warrants exercisable to acquire up to 100,000,000 Class B Shares (subordinate voting) of Bombardier (representing approximately 5% of the aggregate issued and outstanding Class A Shares (multiple voting) and Class B Shares of Bombardier on a fully-diluted basis, and approximately 5% of the aggregate issued and outstanding Class A Shares and Class B Shares on a non-diluted basis), at an exercise price per share equal to the US$ equivalent of C$2.29, which represents the volume-weighted average price of the Class B Shares over the five trading days ending Friday, 13 October 2017. The warrants will have a five-year term from the date of issue, will not be listed and will provide for market standard adjustment provisions, including in the event of corporate changes, stock splits, non-cash dividends, distributions of rights, options or warrants to all or substantially all shareholders or consolidations.
The issuance of the warrants and their terms were negotiated between Bombardier and Airbus at arm's length and will not materially affect control of Bombardier. Security holder approval will be required under Toronto Stock Exchange rules due to the fact that the warrants will be issued later than 45 days from the date upon which the exercise price was established. Such approval is expected to be obtained by way of written consent of shareholders holding more than 50% of the voting rights attached to all of Bombardier's issued and outstanding shares.
The transaction has been approved by the Boards of Directors of both Airbus and Bombardier, as well as the Cabinet of the Government of Québec. The transaction remains subject to regulatory approvals, as well as other conditions usual in this type of transaction. There are no guarantees that the transaction will be completed and that the conditions to which it is subject would be met. Completion of the transaction is currently expected for the second half of 2018.
About Airbus:
Airbus is a global leader in aeronautics, space and related services. In 2016 it generated revenues of EUR67 billion and employed a workforce of around 134,000. Airbus offers the most comprehensive range of passenger airliners from 100 to more than 600 seats and business aviation products. Airbus is also a European leader providing tanker, combat, transport and mission aircraft, as well as one of the world's leading space companies. In helicopters, Airbus provides the most efficient civil and military rotorcraft solutions worldwide.
About Bombardier:
Bombardier is the world's leading manufacturer of both planes and trains. Looking far ahead while delivering today, Bombardier is evolving mobility worldwide by answering the call for more efficient, sustainable and enjoyable transportation everywhere. Our vehicles, services and, most of all, our employees are what make us a global leader in transportation.
Bombardier is headquartered in Montréal, Canada and our shares are traded on the Toronto Stock Exchange (BBD). In the fiscal year ended December 31, 2016, we posted revenues of $16.3 billion. News and information are available at bombardier.com or follow us on Twitter @Bombardier .
Notes to editors:
Airbus will host an analyst conference call at 07:00 a.m. CEST on 17 October, 2017 with Chief Executive Officer Tom Enders and Chief Financial Officer Harald Wilhelm. A live webcast and presentation will be available at http://www.airbus.com/ .
Bombardier will hold an analyst conference call on 16 October, 2017 at 19:45 p.m. ET (01:45 a.m. CEST 17 October, 2017) with a live webcast and detailed presentation available via http://www.bombardier.com/ . Present on the call will be Alain Bellemare, President and Chief Executive Officer and John Di Bert, Senior Vice President and Chief Financial Officer.
Forward-looking statements
Airbus
This press release includes forward-looking statements, including in respect of the transaction pursuant to which Airbus would acquire a majority interest in the C Series aircraft programme and benefits expected to result from such transaction. Words such as "anticipates", "believes", "estimates", "expects", "intends", "plans", "projects", "may" and similar expressions are used to identify these forward-looking statements. Examples of forward-looking statements include statements made about strategy, ramp-up and delivery schedules, introduction of new products and services and market expectations, as well as statements regarding future performance and outlook. By their nature, forward-looking statements involve risk and uncertainty because they relate to future events and circumstances and there are many factors that could cause actual results and developments to differ materially from those expressed or implied by these forward-looking statements. These factors include but are not limited to:
Changes in general economic, political or market conditions, including the cyclical nature of some of Airbus' businesses;
Significant disruptions in air travel (including as a result of terrorist attacks);
Ability and timing to obtain regulatory and other approvals for the C Series aircraft programme transaction;
Ability to successfully integrate the C Series aircraft programme in collaboration with programme partners;
Ability to realize the expected benefits of the C Series aircraft programme transaction;
Currency exchange rate fluctuations, in particular between the Euro and the U.S. dollar;
The successful execution of internal performance plans, including cost reduction and productivity efforts;
Product performance risks, as well as programme development and management risks;
Customer, supplier and subcontractor performance or contract negotiations, including financing issues;
Competition and consolidation in the aerospace and defence industry;
Significant collective bargaining labour disputes;
The outcome of political and legal processes including the availability of government financing for certain programmes and the size of defence and space procurement budgets;
Research and development costs in connection with new products;
Legal, financial and governmental risks related to international transactions; and
Legal and investigatory proceedings and other economic, political and technological risks and uncertainties.
As a result, Airbus' actual results may differ materially from the plans, goals and expectations set forth in such forward-looking statements. For a discussion of factors that could cause future results to differ from such forward-looking statements, see the Airbus "Registration Document" dated 4 April 2017, including the Risk Factors section. Any forward-looking statement contained in this press release speaks as of the date of this press release. Except as required by law, Airbus undertakes no obligation to publicly revise or update any forward-looking statements in light of new information, future events or otherwise.
Bombardier
This press release includes forward-looking statements, which may involve, but are not limited to: statements with respect to Bombardier's objectives, guidance, targets, goals, priorities, market and strategies, financial position, beliefs, prospects, plans, expectations, anticipations, estimates and intentions; general economic and business outlook, prospects and trends of an industry; expected growth in demand for products and services; product development, including projected design, characteristics, capacity or performance; expected or scheduled entry-into-service of products and services, orders, deliveries, testing, lead times, certifications and project execution in general; competitive position; the completion, anticipated timing and use of the transactions described in this press release; the impact and expected benefits of the transaction on operations, infrastructure, opportunities, financial condition, access to capital and overall strategy; and the receipt of regulatory and other approvals required with respect to this transaction and the anticipated timing thereof.
Forward-looking statements can generally be identified by the use of forward-looking terminology such as "may", "will", "shall", "can", "expect", "estimate", "intend", "anticipate", "plan", "foresee", "believe", "continue", "maintain" or "align", the negative of these terms, variations of them or similar terminology, as they relate to Bombardier and CSALP. Forward-looking statements are presented for the purpose of assisting investors and others in understanding certain key elements of Bombardier's current objectives, strategic priorities, expectations and plans, and in obtaining a better understanding of Bombardier's business and anticipated operating environment. Readers are cautioned that such information may not be appropriate for other purposes.
By their nature, forward-looking statements require Bombardier's management to make assumptions and are subject to important known and unknown risks and uncertainties, which may cause Bombardier's and CSALP's actual results in future periods to differ materially from forecast results set forth in forward-looking statements. While Bombardier's management consider these assumptions to be reasonable and appropriate based on information currently available, there is risk that they may not be accurate.
With respect to the transactions discussed herein specifically, certain factors that could cause actual results to differ materially from those anticipated in the forward-looking statements with respect to Bombardier include, but are not limited to, risks associated with the failure to receive or delay in receiving regulatory (including antitrust) or other approvals or otherwise satisfy the conditions to the completion of the transaction or delay in completing the transaction and uncertainty regarding the length of time required to complete the transaction; changes in the terms of the transaction; the failure by either party to satisfy its obligations pursuant to the transaction agreement; the impact of the announcement of the transaction on Bombardier's relationships with third parties, including commercial counterparties, employees and competitors, strategic relationships, operating results and businesses generally; the failure to realize, in the timeframe anticipated or at all, the anticipated benefits and synergies of the transaction.
Certain other factors that could cause actual results to differ materially from those anticipated in the forward-looking statements with respect to Bombardier include, but are not limited to, risks associated with general economic conditions, risks associated with our business environment (such as risks associated with "Brexit", the financial condition of the airline industry, business aircraft customers, trade policy; increased competition; political instability and force majeure events or natural disasters), operational risks (such as risks related to developing new products and services; development of new business; the certification and homologation of products and services; fixed-price and fixed-term commitments and production and project execution; pressures on cash flows and capital expenditures based on project-cycle fluctuations and seasonality; our ability to successfully implement and execute our strategy and transformation plan; doing business with partners; product performance warranty and casualty claim losses; regulatory and legal proceedings; environmental, health and safety risks; dependence on certain customers and suppliers; human resources; reliance on information systems; reliance on and protection of intellectual property rights; and adequacy of insurance coverage), financing risks (such as risks related to liquidity and access to capital markets; retirement benefit plan risk; exposure to credit risk; substantial existing debt and interest payment requirements; certain restrictive debt covenants and minimum cash levels; financing support provided for the benefit of certain customers; and reliance on government support), market risks (such as risks related to foreign currency fluctuations; changing interest rates; decreases in residual values; increases in commodity prices; and inflation rate fluctuations). For more details, see the Risks and uncertainties section in Other in the Management's Discussion and Analysis (MD&A) of Bombardier's financial report for the fiscal year ended December 31, 2016.
The assumptions underlying the forward-looking statements made in this press release in relation to the transaction include the following material assumptions: the satisfaction of all conditions of closing and the successful completion of the transaction within the anticipated timeframe, including receipt of regulatory (including antitrust) and other approvals and the accuracy of Bombardier's assessment of anticipated growth divers and sector trends. For additional information relating to Bombardier with respect to the assumptions underlying the forward-looking statements made in this press release, refer to the Strategic Priorities and Guidance and forward-looking statements sections in the MD&A of Bombardier's financial report for the fiscal year ended December 31, 2016.
Readers are cautioned that the foregoing list of factors that may affect future growth, results and performance is not exhaustive and undue reliance should not be placed on forward-looking statements. Other risks and uncertainties not presently known to Bombardier or that Bombardier presently believe are not material could also cause actual results or events to differ materially from those expressed in its forward-looking statements. Accordingly, there can be no assurance that the proposed transaction will occur or that the anticipated strategic benefits and operational, competitive and cost synergies will be realized in their entirety, in part or at all. The forward-looking statements set forth herein reflect Bombardier's management's expectations as at the date of this press release and are subject to change after such date. Unless otherwise required by applicable securities laws, Bombardier expressly disclaim any intention, and assume no obligation to update or revise any forward-looking statements, whether as a result of new information, future events or otherwise. The forward-looking statements contained in this press release are expressly qualified by this cautionary statement.
Information om Marketwired
Følg pressemeddelelser fra Marketwired
Skriv dig op her, og modtag pressemeddelelser på e-mail. Indtast din e-mail, klik på abonner, og følg instruktionerne i den udsendte e-mail.
Flere pressemeddelelser fra Marketwired
I vores nyhedsrum kan du læse alle vores pressemeddelelser, tilgå materiale i form af billeder og dokumenter samt finde vores kontaktoplysninger.
Besøg vores nyhedsrum