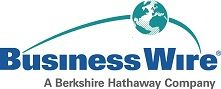 BOEHRINGER-INGELHEIM
Uninterrupted Pradaxa® Showed Less Major Bleeding than Warfarin in Atrial Fibrillation Patients Undergoing Catheter Ablation
Important new data from the RE-CIRCUIT® study show a better safety profile for Pradaxa® (dabigatran etexilate) compared to warfarin in atrial fibrillation (AF) patients undergoing catheter ablation. AF patients who underwent catheter ablation while being treated with uninterrupted Pradaxa® experienced less major bleeding and fewer serious adverse events compared to those treated with uninterrupted warfarin. The results were presented in a late-breaking session at the American College of Cardiology 66th Annual Scientific Session in Washington and simultaneously published in the New England Journal of Medicine .1,2
This Smart News Release features multimedia. View the full release here: http://www.businesswire.com/news/home/20170320005458/en/
In the RE-CIRCUIT® trial, uninterrupted Pradaxa® significantly reduced the risk of major bleeding complications compared with uninterrupted warfarin: The trial showed a 5.3% absolute risk reduction in its primary endpoint, with major bleeds occurring in 5/317 of patients receiving Pradaxa® versus 22/318 of patients receiving warfarin (77.2% relative risk reduction). Pradaxa® showed a similar incidence of minor bleeding complications compared to warfarin (59/317 versus 54/318). There were no thromboembolic events in patients taking Pradaxa® and one in patients taking warfarin. 635 patients with paroxysmal or persistent AF undergoing catheter ablation were included in the RE-CIRCUIT® trial. These patients were reflective of the types of patients undergoing the procedure in routine clinical practice, providing relevant new data to treating physicians.1,2
"These results are exciting news for the medical community," said Professor Hugh Calkins, Chairman of the RE-CIRCUIT® Study Steering Committee and Professor of Cardiology and Director of the Electrophysiology Laboratory and Arrhythmia Service, Johns Hopkins Hospital, Baltimore, USA. "During an ablation procedure, patients are at risk of potential major complications, including stroke and bleeding. Therefore anticoagulation management at the time of AF ablation is critically important. In RE-CIRCUIT, we have seen that uninterrupted anticoagulation with dabigatran showed significantly lower major bleeding complications than warfarin in atrial fibrillation patients undergoing cardiac ablation."
Every year more than 200,000 ablation procedures are conducted globally in patients with AF3-5 , the most common heart rhythm irregularity.6 Ablation is a common treatment for the irregular heart beat experienced by AF patients.7 The procedure involves passing a catheter through a vein or artery in the groin or arm into the heart and then using radiofrequency energy, extreme heat or extreme cold energy to destroy or isolate the area that is generating the abnormal heart rhythm.7 Catheter ablation is associated with a risk of both thromboembolism and bleeding.8,9 Anticoagulation before, during, and after ablation needs to be carefully managed to minimise these risks.10,11 RE-CIRCUIT® has now provided specific data on this clinical situation for Pradaxa® , a non-vitamin K antagonist oral anticoagulant (NOAC).1,2
"Once again Pradaxa® has shown safety benefits for patients compared to warfarin," said Professor Jörg Kreuzer, Vice President Medicine, Therapeutic Area Cardiovascular, Boehringer Ingelheim. "Only one patient taking Pradaxa® required a medical intervention or procedure due to a major bleeding compared to eleven patients taking warfarin. And even in this one patient, the use of the specific reversal agent for Pradaxa® was not needed, although it was available to study investigators."
RE-CIRCUIT® is part of Boehringer Ingelheim's innovation in anticoagulation care for patients and physicians. Boehringer Ingelheim launched Pradaxa® , the first NOAC for stroke risk reduction in patients with AF12,13 , and in 2015 gained approval for idarucizumab (Praxbind® ), the first specific NOAC reversal agent for use in emergency situations to reverse the anticoagulant effect of dabigatran.14,15 Idarucizumab is widely available and stocked in over 7,500 hospitals worldwide, including in the United States, the European Union and Japan.16
~ENDS~
Please click on the link below for 'Notes to Editors and References':
https://www.boehringer-ingelheim.com/press-release/ACC17-RE-CIRCUIT
FOR MEDIA ONLY: Exclusive content on RE-CIRCUIT study now available. Confirm your profession here bit.ly/2eXaMEq to access #ACC17
View source version on businesswire.com: http://www.businesswire.com/news/home/20170320005458/en/
Contact:
Boehringer Ingelheim GmbH
Friederike Middeke
Phone : +49 6132 – 77 141575
Fax : +49 6132 – 77 6601
E-mail:  press@boehringer-ingelheim.com
Twitter : http://twitter.com/Boehringer
or
More information
www.boehringer-ingelheim.com
Information om Business Wire
Følg pressemeddelelser fra Business Wire
Ved at skrive dig op her, vil du modtage pressemeddelelser på mail når de udsendes. Indtast din mail og følg instruktionerne. Det er ligeså let at melde sig fra igen.
Flere pressemeddelelser fra Business Wire
I vores nyhedsrum kan du læse alle vores pressemeddelelser, tilgå materiale i form af billeder og dokumenter, og finde vores kontaktoplysninger.
Besøg vores nyhedsrum