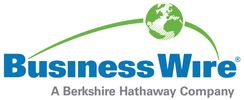 BIOAUXILIUM-RESEARCH-INC
Bioauxilium Introduces THUNDER™, a New Generation of TR‑FRET Cell Signaling Assay Kits
Bioauxilium Research Inc. , a Canadian biotech specialized in the development and manufacturing of world-class time-resolved Förster resonance energy transfer (TR‑FRET) assay kits, announced today the launch of its proprietary no-wash THUNDER™ TR‑FRET cellular platform with the introduction of 68 new cell signaling assay kits. These top-quality, fully validated yet affordable cell-based kinase kits were designed to enable the simple, rapid and sensitive semi-quantitative detection of specific intracellular phosphorylated and/or total proteins in cell lysates.
The ready-to-use THUNDER™ Cell Signaling Assay Kits are based on the higher specificity sandwich immunoassay format. However, in contrast to both conventional and improved ELISAs, they use a no-wash protocol with only one reagent addition and incubation step. This streamlined protocol dramatically decreases hands-on time and assay variability and is easily amenable to automation for high-throughput screening (HTS). The assays can be run in the same low volume using either half-area 96-well or low-volume 384-well plates.
The THUNDER™ assay kits combine rigorously validated antibodies, the best compatible FRET fluorophores and stringent manufacturing standards to ensure specificity, enhanced TR‑FRET assay performance and lot-to-lot consistency. All kits are subjected to a rigorous validation process using lysates from cells treated with pathway-specific activators and inhibitors, to further confirm target specificity and demonstrate performance under real assay conditions. Validation data are included in the accompanying datasheets, the most comprehensive on the market. All kits are available in several kit sizes suitable for both lab-scale experiments and high-throughput screens.
"THUNDER™ is an affordable cell-based assay platform that provides easy access to the powerful TR‑FRET technology for all researchers looking to quantify low amounts of endogenous proteins in cells," said Jaime Padros, Ph.D., President, Bioauxilium. "We believe THUNDER™ provides for the first time a real, cost-effective alternative to ELISAs and other proprietary TR‑FRET as well as bead-based assay technologies."
THUNDER™ kits are available worldwide and can be purchased directly through the Bioauxilium website or through one of Bioauxilium's authorized distributors.
The THUNDER™ TR‑FRET technology is also available on request to Bioauxilium's customers for custom antibody labelling and assay development services.
For more information on Bioauxilium and THUNDER™, visit www.bioauxilium.com .
About Bioauxilium Research Inc.
Bioauxilium is a private Canadian biotechnology company founded by expert industry scientists. It focuses on the design, development and manufacturing of top-quality, fully-validated assay kits that simplify laboratory workflow and accelerate biomedical research. Since its inception in 2013, Bioauxilium has licensed hundreds of TR‑FRET assay kits enabling the quantification of cellular proteins and biomarkers. Bioauxilium's kits are based on its proprietary THUNDER™ TR-FRET technology. They are offered at an outstanding value and are supported by expert technical support. Bioauxilium also provides on a contract basis customized services in assay development using diverse technologies.
View source version on businesswire.com: https://www.businesswire.com/news/home/20200219005603/en/
Link:
Subscribe to releases from Business Wire
Subscribe to all the latest releases from Business Wire by registering your e-mail address below. You can unsubscribe at any time.
Latest releases from Business Wire
In our pressroom you can read all our latest releases, find our press contacts, images, documents and other relevant information about us.
Visit our pressroom