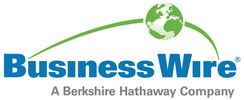 BEQOM
Capgemini Selects beqom to Manage Its Worldwide Compensation
beqom, the provider of a cloud-based total compensation management solution, announced today that it has been selected to manage HR compensation processes for Capgemini, a global leader in consulting, technology services and digital transformation. beqom's Total Compensation Solution will help with Simulation and Budget Modeling, with Compensation Reviews, and with the administration and management of Bonus and LTI processes for 200,000 Capgemini employees worldwide.
Capgemini needed a single, sustainable, and secure cloud-based solution to cover the full scope of its compensation management needs. The project started in August 2017, with a successful phase 1 rollout in India to cover variable compensation processes of 42,000 employees.
Kris Bezzant, EVP, Group Compensation & Benefits, at Capgemini, commented: "beqom's Total Compensation Solution provides the flexibility and agility while meeting the critical elements of compliance and control, that Capgemini requires for our varied worldwide compensation management environment."
With beqom, Capgemini will have a global view of their compensation processes. Coordinating with more than 200 units in 47 countries, beqom will allow Capgemini to effectively manage the global environment in a single solution, drastically reducing the time needed to manage current processes. In addition, its future compensation management needs are being prepared, with beqom providing the flexibility to manage them.
"The challenges Capgemini faced around unifying all compensation processes globally on a single platform, made beqom a perfect fit", said beqom COO, Stephan Pohl. "This is another great example of beqom supporting large HR transformation and digitalization projects whilst integrating seamlessly with any HR suite and IT environment."
About beqom
Happiness is the best driver for success.
Our mission is to make the workforce of our customers happy. beqom drives happiness by allowing business managers to lead, align and motivate employees and partners. beqom's cloud-based total compensation platform is used globally across all industry sectors by over 100 large companies such as Microsoft and Vodafone. It addresses all performance and compensation aspects such as salary review, bonus, long-term incentives, commissions, benefits, non-cash rewards and all key drivers towards Employee Performance Management and Sales Performance Management. HR, sales and finance organizations leverage our platform to drive performance, retention, cost optimization and… happiness among their people. beqom – to make your people happy.
View source version on businesswire.com: https://www.businesswire.com/news/home/20180328005045/en/
Contact:
beqom
Tanya Jansen, tel +41 58 255 0800
tanya.jansen@beqom.com
Social Media:
https://www.facebook.com/beqom1/
Subscribe to releases from Business Wire
Subscribe to all the latest releases from Business Wire by registering your e-mail address below. You can unsubscribe at any time.
Latest releases from Business Wire
In our pressroom you can read all our latest releases, find our press contacts, images, documents and other relevant information about us.
Visit our pressroom