Bainan Biotech receives funding of 1.3M euro from BioInnovation Institute – a Novo Nordisk Foundation initiative.
Novel approach to enhance the natural process of bone formation to help young patients suffering from osteoporosis starting in early childhood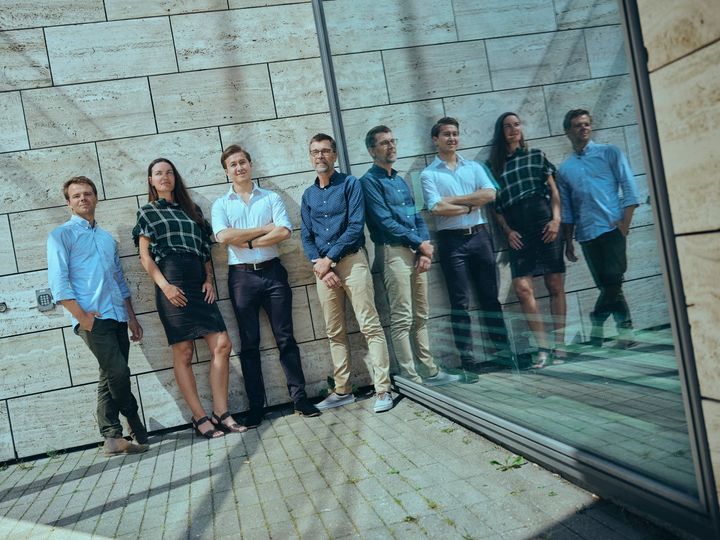 Bainan Biotech, a Danish start-up biotech is developing a novel approach to treating osteoporosis. The company is designing novel peptides to boost the body's natural hormone responses. To support its lead optimization efforts, the company recently received 1.3M euros funding from the life science start-up incubator BioInnovation Institute.
"Our therapy is aiming to help young people whose bones are still in development and who need long-term treatment for osteoporosis. This includes people no good treatment options today such as patients with cerebral palsy, who often suffer from life-long osteoporosis starting in early childhood," explains Tue Emborg, CEO at Bainan Biotech. "Now, with the funding and the support from BioInnovation Institute we can significantly accelerate our drug discovery and research activities. It is a crucial helping hand for us as a young biotech company and it may be a very important step in the path to bringing this novel treatment for osteoporosis out to the patients".
Hervør Lykke Olsen, Senior Scientific Advisor at BII
"Bainan Biotechs has a novel and unique approach to treat osteoporosis with the main indication being Cerebral Palsy – it's a promising market opportunity. The science behind the treatment is solid and this in combination with an experienced team will be rewarding for Bainan. During the incubation of Bainan at the BioInnovation Institute, we expect to work in close collaboration with the team supporting the start-up with business development to strengthen the strategy for commercialization, so they will be in a good place when initiating their fundraising," says Hervør Lykke Olsen
Unmet needs
While therapies exist for more common types of osteoporosis, such as postmenopausal women, there are no approved therapies for young patients such as children with cerebral palsy. As many as 90% of children with moderate and severe cerebral palsy have either osteoporosis or osteopenia.
Early onset osteoporosis can be debilitating both immediately as low-impact fractures limits the lives of patients, but also on the long term as patients will never reach the optimal peak bone mass at early adulthood, severely increasing their risk of fractures later in life.
Novel approach
Bainan Biotech is developing a novel bone-strengthening therapy that harnesses the body's natural bone-strengthening responses to food intake. This approach creates stronger and healthier bone tissue without interrupting the naturally occurring and ongoing bone remodeling process.
The company is developing a first-in-class GIP/GLP-2 dual agonist that strengthen bones by both inhibiting bone resorption and increasing bone formation. The GIP/GLP-2 dual agonist boost the effects of the two hormones GIP and GLP-2 naturally released in response to food intake and combine this with a prolonged effect making them suitable for daily or even weekly dosing.
Scientific and drug development excellence
Bainan Biotech's management and founding team bring together academic excellence with decades of commercial drug development experience and a proven track record within novel gut-hormone therapies.
Read more on https://www.bainanbiotech.com/
Bainan Biotech is part of BioInnovation Institute – a Novo Nordisk Foundation Initiative
Bainan Biotech has been selected for the Creation House program at BII - an international life science incubator that helps bring life science research to market. Read more on www.bioinnovationinstitute.com
Subscribe to releases from Bainan
Subscribe to all the latest releases from Bainan by registering your e-mail address below. You can unsubscribe at any time.