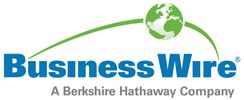 ATHORA-HOLDING
Athora Holding Ltd. Completes Acquisition of Aegon Ireland
Athora Holding Ltd. (together with its subsidiaries, "Athora" or the "Company") today announced that it has completed the acquisition of Aegon Ireland plc ("Aegon Ireland"), the Irish subsidiary of Dutch insurer Aegon N.V. (the "Acquisition"). The final consideration paid is approximately GBP 170 million (EUR 195 million).
Athora Group Managing Partner Michele Bareggi said: "The completion of this transaction is an important step toward our goal of becoming the premier European life insurance consolidator and life reinsurance partner. We now have a robust platform to serve our operations across Europe and establish our European reinsurance hub. The momentum behind our pursuit of continued growth and scale is now enabled further."
After adjusting for the Acquisition, Athora will have approximately €10 billion of consolidated assets, roughly 300,000 policyholders, and nearly 400 employees across four offices. "The addition of Aegon Ireland to the Athora family is a transformative event that will add to the Company's scale and its ability to achieve its wider goals throughout Europe. The transaction also demonstrates Athora's extensive experience in successfully acquiring and integrating businesses," Mr Bareggi added.
In April 2017, Athora received binding subscriptions through a private placement of common equity securities. The offering involved subscriptions representing approximately €2.2 billion from global institutional investors and is intended to support capital and reinsurance transactions in the European life insurance market. The completion of the Acquisition represents the first time that Athora has drawn on the successful capital raise after its deconsolidation from its former parent, Athene Holding Ltd (NYSE: ATH).
Aegon Ireland will be renamed to Athora Ireland prior to the end of the third quarter of 2018.
###
About Athora Holding Ltd.
Athora (formerly AGER Bermuda Holding Ltd), through its subsidiaries, is a specialist in the European life consolidation market. The Company works with insurers to monetise their legacy portfolios and businesses while expertly serving the needs of policyholders. The Company's principal operational subsidiaries are Athene Lebensversicherung AG, located in Wiesbaden, Germany, Aegon Ireland plc, located in Dublin, Ireland, and Athora Life Re, a Bermuda-domiciled reinsurer.
Athora deconsolidated from Athene Holding Ltd. (NYSE: ATH) in January 2018. Athene remains a minority shareholder in Athora along with other global investors including affiliates of Apollo Global Management, LLC (NYSE: APO).
View source version on businesswire.com: https://www.businesswire.com/news/home/20180403005713/en/
Contact:
Athora Media Contacts
All markets except Germany:
Kate Campbell
Group Head of Corporate Affairs
+ 353 1 688 0357
media@athora.com
or
Germany:
Andrea Maibaum
Hering Schuppener
+49 69 921 874 26
amaibaum@heringschuppener.com
Link:
Subscribe to releases from Business Wire
Subscribe to all the latest releases from Business Wire by registering your e-mail address below. You can unsubscribe at any time.
Latest releases from Business Wire
In our pressroom you can read all our latest releases, find our press contacts, images, documents and other relevant information about us.
Visit our pressroom