Astralis Signs August 'Agge' Rosenmeier To The FIFA Roster
The effort towards building the world's strongest esports brand continues and it is not just within Counter-Strike Astralis is gearing up for the future. In League of Legends, two new coaches and a new performance manager are in place to shape a winning organization and today, Astralis announces a strong addition to the FIFA team, on and off the server. The Danish organization is announcing the signing of a former World Champion and one of the biggest names in FIFA: August 'Agge' Rosenmeier.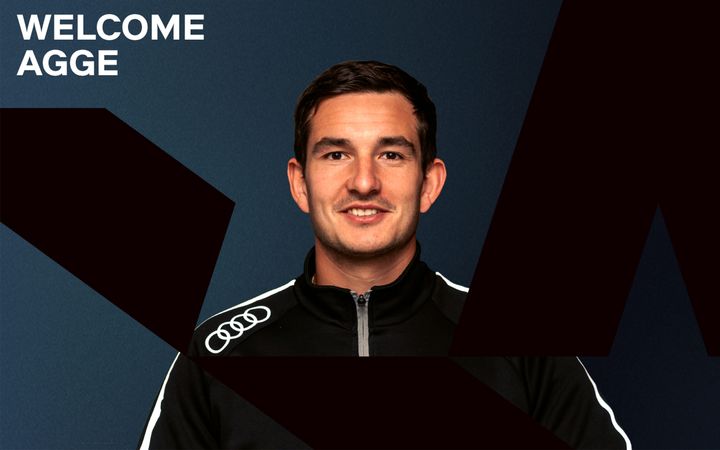 The 24-year old player has made an impact on the international FIFA scene winning FIFA17 Ultimate Team on Xbox with PSG eSports, the 2014 World Cup with Tricked, and most recently the national eSuperliga Season 2 with North.
Kasper Hvidt, Director of Sports:
- First and foremost, Agge is a great player at the highest international level. He is going to bring a lot to the game, but with his experience and personality, he will also bring a lot outside of the server, where we will benefit a lot from his experience on all levels.
- He knows how to work as a professional, which is an area we spend a lot of resources - for the players and for our long-term performance of our organization and teams.
- In Astralis, we pave the way for a new understanding of what it takes to become a professional player and how it is practiced. The goal will always be to progress and to win, but we want to do it the way we consider the right way, and we always have the long-term development of the players, game, and industry in mind.
- This is evident in the way that we work with the Counter-Strike team, and you can see it in the construction of our FIFA team. We have a wide and diverse range of player profiles, but the framework is characterized by a structured and healthy approach to performance and to life in general. Agge will become a significant part of this set-up and contribute with experience, but also his sheer personality.
August "Agge" Rosenmeier:
- I have been looking forward to this announcement for a long time. I'm really hungry to play again, so when the opportunity to play with Astralis presented itself, it was an easy decision. I will become a core part of Astralis' FIFA team, both as a player and as an ambassador for one of the strongest brands in the world, and I am very excited to become a part of this organization.
- Being a part of Astralis will always be something very special for a player and for anybody else. In FIFA, it is without a doubt the strongest organization both nationally and internationally and I am confident that together we can bring FIFA to an even higher level, with even more amazing content and a whole lot of wins.
- I look forward to getting started and to contribute game-wise, but also in terms of everything outside of the game. I love the way the organization is set up and already now I've felt the warm welcome everybody's talking about. First and foremost, though, I'm here to win, says August "Agge" Rosenmeier.
Apart from Agge, the Astralis FIFA team counts the Danish star Fatih Üstün, the Israeli super talent and national team player Roee Feldman, as well as the best female player in the world, Brazilian Stephanie 'Teca' Luana.
‍