Astralis Group brings in new Commercial Director
Astralis Group, the company behind some of the most well-known esports teams in Counter-Strike, FIFA and League of Legends, moves to strengthen the organization by adding a strong, experienced Commercial Director, brought in from the National Danish Football Association.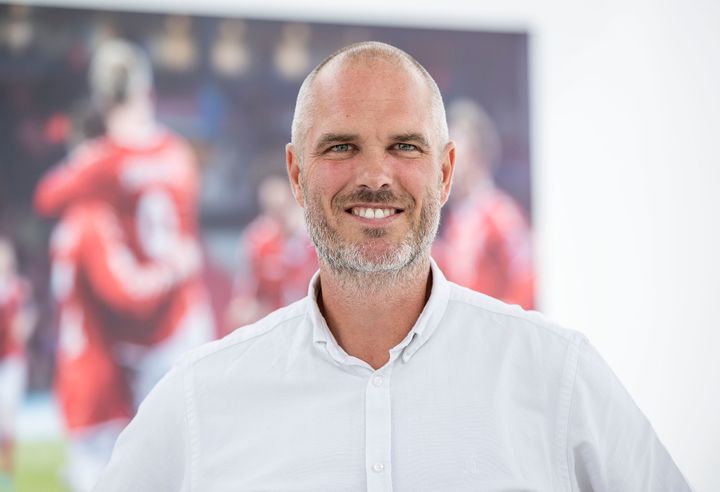 Anders Hørsholt, CEO, Astralis Group:

- The esports industry is experiencing a strong, continued growth. Despite the obvious challenges and negative effects of the pandemic, also affecting Astralis Group, the industry has demonstrated its resilience through increased exposure, growing viewership numbers and a constantly expanding fanbase.
- As the pandemic retreats and live-events, activation and the markets reopen, we come out with an even stronger core product than before the pandemic, and already now we are gearing up and prepare for the post-pandemic scenario. From March 1st we welcome Kasper Sindt as our new Commercial Director.
- Over the past 3+ years, Kasper Sindt has held the position as Head of Sales & Commercial Partnerships at DBU A/S, the National Danish Football Association, and combined with his many years of experience overseeing sales, sponsorships, and marketing in organizations like Velux and Promovator, Kaspers presence will be a significant addition to the commercial profile of Astralis Group.
- Kasper will oversee the daily work in the commercial department, including all existing partnerships, as well as the development of all sales and new partnerships and I look forward to Kasper joining the tam in March, the CEO explains.

The addition of a new Commercial Director means that co-founder and current CCO (Chief Commercial Officer), Jakob Lund Kristensen, will take on a new role as CRO (Chief Revenue Officer), overseeing all commercial activities within Astralis Group.
Jakob Lund Kristensen, co-founder of Astralis & Astralis Group:

- We are building a scaleable commercial platform and organization, where we will be working even closer to the individual partners while also developing the overall commercial strategy in relevant markets. We have already assembled a strong commercial group, but for every step we take, the potential for what can be achieved seems to grow even more.
- To meet our ambitions, and to be able to deliver on all agreements with a growing number of key partners, we must prepare the organization for a significant expansion over the coming years - without compromising on quality and innovation.

- Besides the obvious effects of adding a capacity like Kasper to our organization, the addition will release existing resources to further develop the overall commercial strategy and our products. Personally, I also look forward to being able to move even closer to our many stakeholders, Jakob Lund Kristensen explains.
New faces in performance and digitally
From January 1st, Astralis Group has already added Business Analysist Cristopher Gude and Motion Designer Alexander Jensen to the organization and in Astralis Talent, the 4 new talent coaches have officially begun the work towards creating the future stars of esports.
Thus, Dennis Vang (Head of Talent, Counter-Strike), Mikkel Donby (Head Coach, League of Legends Talent) and Anders Schultz (2nd Coach, League of Legends Talent) have all had their first official workday as part of the organization, just as assistant coach in Counter-Strike Talent, Mathias Dohn have begun working on his own specific tasks.
Kasper Sindt will join Astralis Group as Commercial Director on March 1st.
CV 2010-21
2017 – 2021 Head of Commercial Partnerships, Sales & Marketing, DBU A/S
2015 – 2017 Head of Marketing, VELUX Danmark A/S
2013 – 2015 Head of Sponsoring & Events, VELUX Group 

2010 – 2013 Project Director, VELUX EHF Champions League, VELUX Group
2008 – 2010 Consultant, Promovator