Astralis and POWER in new sponsorship deal
The Danish esports organization Astralis today announced a new, big commercial partnership deal with Nordic electronic retail giants POWER. On top of the sponsorship deal, the agreement will bring the organizations popular teams and brand even closer to the consumers and fans in the Nordics.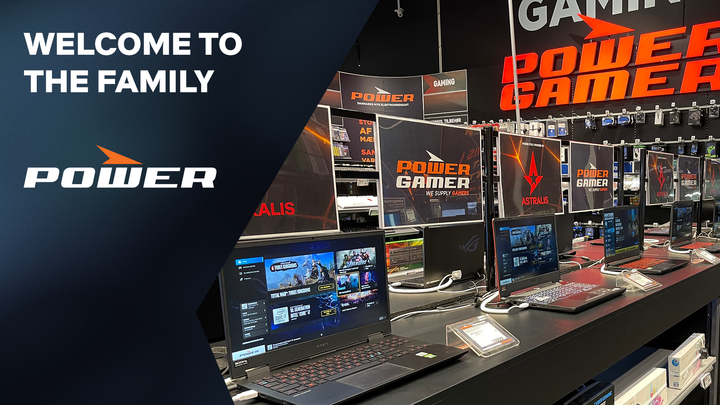 Simon Frolich, Sales Manager, POWER Denmark:
- Needless to say, this is a very big deal for us. Everybody in this region who have ever just heard of esports know the Astralis name and with this agreement, we not only work with one of the world's most renown organizations, we will also be able to introduce separate Astralis universes in our stores.
- We have very big expectations to what this partnership can do for us, the thousands of fans and gamers in general who will get exclusive access to the teams, unique Astralis branded products and other activities, says Simon Frolich.
Jakob Lund Kristensen, Founder and CRO of Astralis:


- This is an important move in our strategy to become an even larger part of the everyday life of the fans by having a physical presence. It also gives us the opportunity to present ourselves to the literally millions of gamers in the Nordics through the exposure and activation in POWER's stores across the region.
- It is a significant agreement for us on several levels, and we look forward, together with Power, over the coming months to roll out the partnership. In Astralis we aim to champion the positives of esports and gaming, and after opening our first gaming and entertainment centre, Astralis Nexus, in the heart of Copenhagen, this agreement will enable us to be an even larger part of the vast gaming and esports community.
The agreement is entered between Astralis and POWER in the Nordics, where the retail chain is present in Finland, Norway, Sweden, and Denmark. All stores have large gaming departments with computers, gaming equipment, and chairs, and POWER promises that the co-operation with Astralis will give the chain yet another edge:
- Already now we're the main sponsor of the national Counter-Strike league, the POWER League, and we want to support the scene and talent development best possible. With this agreement we will take the fan engagement to another level and become an even larger part of the gaming community, Frolich comments.