Astralis and Logitech G extend and expand partnership
Astralis Group and Logitech G have just announced a new, significant commercial partnership which solidifies the common long-term ambitions of the two companies. Astralis Group and Logitech G have extended their cooperation for another three years. The international esports powerhouse and one of the world's leading gaming technology companies have extended their agreement to include co-branding rights, as well as gear and equipment for the Astralis teams and facilities, existing and new. In addition to the Logitech G PRO mice and keyboards, which Astralis has been using for the last 2 years in all competition, they will also have access to the Logitech G PRO gaming headset lineup.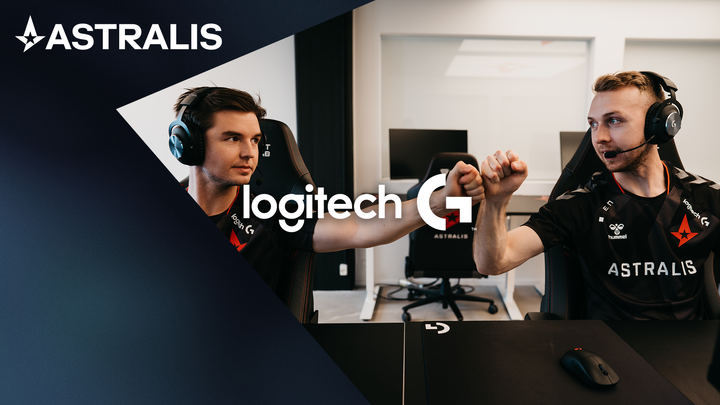 Jakob Lund Kristensen, co-Founder and CCO of Astralis Group:
- On all levels this is a significant agreement for Astralis Group. It is one of our most important partners to date and the relationship we've built with Logitech G over the last 2 years has allowed us to cement our position as a global powerhouse in esports.
- Both are global leaders in our fields, which makes this partnership even stronger. It is a multi-level partnership including development and co-branding rights for a range of products, equipment and gear for teams and facilities, brand exposure and activation, which will be rolled out over the coming months and years.
- This partnership with Logitech G gives us room to focus our resources to steadily develop our commercial concepts and business model both on and off line, says Jakob Lund Kristensen.
Henning Christiansson, Global Portfolio Manager - Pro Series & Esport:
- We are privileged to be able to work with one of the best organizations and pro gamers in the world. By displaying the right combination of talent and tenacity, Astralis has proven to be one of the greatest esports organizations to partner.
- By expanding  our relationship with the Astralis Group, we can continue the work that was started two years ago. Together we can focus on pushing the boundaries of performance, allowing us to continue developing the best gaming gear on the planet.
This partnership includes the Astralis League of Legends, Astralis Counter-Strike, Astralis Talent and all existing and new facilities. The equipment and gear category includes PC headset, mouse, keyboard and mousepads. 
The parties have agreed not to comment further on the financial value of the partnership.