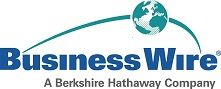 ASTELLAS-PHARMA-EUROPE
Astellas Pharma Europe: Lancet Oncology Publishes Results from the Phase 2 TERRAIN Trial of Enzalutamide Compared to Bicalutamide in Metastatic Castration-Resistant Prostate Cancer
Astellas Pharma Europe Ltd., a subsidiary of Tokyo-based Astellas Pharma Inc. (TSE:4503), today announced that results from the Phase 2 TERRAIN trial of XTANDITM ▼ (enzalutamide) compared to bicalutamide in metastatic castration-resistant prostate cancer (mCRPC) were published in the Lancet Oncology . The article, titled, "Efficacy and Safety of Enzalutamide Versus Bicalutamide for Patients with Metastatic Prostate Cancer (TERRAIN): A Randomised, Double-Blind, Phase 2 Study," appears in the January 13, 2016 online issue, lead author Dr Neal D Shore. The article will be published in a future print issue of the journal.1
The TERRAIN study achieved its primary endpoint demonstrating a statistically significant increase in progression-free survival (PFS) for enzalutamide compared to bicalutamide (Hazard Ratio = 0.44; 95% Confidence Interval, 0.34-0.57; p<0.0001). 3 median pfs was 15.7 months in the enzalutamide group compared to 5.8 bicalutamide group. observed adverse event profile terrain appeared consistent with that from phase trials. p>
"Now that these data are published, more healthcare professionals will be able to see for themselves the promise of enzalutamide versus bicalutamide in metastatic castration-resistant prostate cancer," said Professor Axel Heidenreich, M.D., Ph.D., Professor and Director, Department of Urology, University Hospital, Cologne, Germany. "Enzalutamide was superior to bicalutamide in all primary and secondary endpoints demonstrating the drug's oncological efficacy. Despite the fact that patients were treated with enzalutamide twice as long as with bicalutamide, no significant interference with quality of life was observed. These findings may have significant implications for the clinical practice."
The median time on treatment in TERRAIN was 11.7 months in the enzalutamide group versus 5.8 months in the bicalutamide group. Serious adverse events were reported in 31% of enzalutamide-treated patients and 23% of bicalutamide-treated patients. Individual Grade 3 or higher adverse events largely occurred at a similar rate (<1% 3 difference) between treatment groups, with the exception of hypertension (7.1% vs. 4.2%) and back pain (2.7% 1.6%), which occurred more frequently in enzalutamide group. grade or higher cardiac events were reported 5% enzalutamide-treated patients versus 2% bicalutamide-treated patients. majority these both groups had cardiovascular risk factors at baseline. two seizures group one bicalutamide most common side effects occurring during included fatigue, pain, hot flush, hypertension, diarrhoea, weight decrease extremity. p>
"TERRAIN is the first head-to-head trial comparing enzalutamide with bicalutamide that evaluated both the efficacy and safety of these agents in the treatment of men with mCRPC," said Claire Thom, Pharm D., Senior Vice President and Oncology Therapeutic Head, Astellas. "We believe these findings add to the already robust body of data for enzalutamide and appear consistent with results across multiple trials and stages of advanced prostate cancer that have been studied. We are pleased Lancet Oncology has chosen to publish these important results."
- Ends -
Notes to editors
About the TERRAIN trial
The Phase 2 TERRAIN trial enrolled 375 patients in North America and Europe. The trial enrolled patients with metastatic prostate cancer whose disease progressed despite treatment with a luteinising hormone-releasing hormone (LHRH) analogue therapy or following surgical castration. The primary endpoint of the trial was PFS, defined as time from randomisation to centrally confirmed radiographic progression, skeletal related event, initiation of new anti-neoplastic therapy or death, whichever occurred first. The trial was designed to evaluate enzalutamide at a dose of 160 mg taken orally once daily versus bicalutamide at a dose of 50 mg taken once daily, the approved dose in combination with an LHRH analogue.
About XTANDI ™ (enzalutamide)
Enzalutamide is a novel, oral, once-daily androgen receptor signaling inhibitor. Enzalutamide directly targets the androgen receptors (AR) and exerts its effects on all three steps of AR signaling pathway:
Blocks androgen binding2

Androgen binding induces a conformational change that triggers activation of the receptor3
Prevents nuclear translocation1

Transit of the AR to the nucleus is an essential step in AR-mediated gene regulation2

Impairs DNA binding1

Binding of the AR to the DNA is essential for modulation of gene expression2

Enzalutamide was first approved by the European Commission in June 2013 for the treatment of adult men with mCRPC whose disease has progressed on or after docetaxel therapy.4 Enzalutamide is now approved in Europe for the treatment of adult men with metastatic castration-resistant prostate cancer who are asymptomatic or mildly symptomatic after failure of androgen deprivation therapy in whom chemotherapy is not yet clinically indicated.3
Important Safety Information for XTANDI ™ (enzalutamide)
For important Safety Information for enzalutamide please see the full Summary of Product Characteristics at: http://www.medicines.org.uk/emc/medicine/27912/SPC/Xtandi+40mg+soft+capsules/ .
About Astellas
Astellas Pharma Inc., based in Tokyo, Japan, is a company dedicated to improving the health of people around the world through the provision of innovative and reliable pharmaceutical products. We focus on Urology, Oncology, Immunology, Nephrology and Neuroscience as prioritized therapeutic areas while advancing new therapeutic areas and discovery research leveraging new technologies/modalities. We are also creating new value by combining internal capabilities and external expertise in the medical/healthcare business. Astellas is on the forefront of healthcare change to turn innovative science into value for patients.
About Astellas Pharma Europe Ltd.
Astellas Pharma Europe Ltd. operates in 40 countries across Europe, the Middle East and Africa, and is the regional business of Tokyo-based Astellas Pharma Inc. Astellas is a pharmaceutical company dedicated to improving the health of people around the world through the provision of innovative and reliable pharmaceuticals. The organisation's focus is to deliver outstanding R&D and marketing to continue growing in the world pharmaceutical market. Astellas' presence in Europe also includes an R&D site and three manufacturing plants. The company employs approximately 4,350 staff across these countries.
About the Medivation/Astellas Collaboration
In October 2009, Medivation (NASDAQ: MDVN) and Astellas (TSE: 4503) entered into a global agreement to jointly develop and commercialise enzalutamide. The companies are collaborating on a comprehensive development programme that includes studies to develop enzalutamide across the full spectrum of advanced prostate cancer as well as advanced breast cancer. The companies jointly commercialise enzalutamide in the United States and Astellas has responsibility for manufacturing and all additional regulatory filings globally, as well as commercializing enzalutamide outside the United States.
ENZ/15/0049/EU
References
1 Shore ND, Chowdhury S, Villers A, et al. Efficacy and safety of enzalutamide versus bicalutamide for patients with metastatic prostate cancer (TERRAIN): a randomised, double-blind, phase 2 study. Lancet Oncol 2016; published online January 13. http://dx.doi.org/10.1016/S1470-2045(15)00518-5
2 Tran C, et al. Development of a second-generation antiandrogen for treatment of advanced prostate cancer. Science 2009; 324:787-790
3 Hu R, Denmeade SR and Luo J. Molecular processes leading to aberrant androgen receptor signaling and castration resistance in prostate cancer. Expert Rev Endocrinol Metab 2010; 5 (5): 753–764
4 European Medicines Agency. XTANDI (enzalutamide). Summary of Product Characteristics, 2015
View source version on businesswire.com: http://www.businesswire.com/news/home/20160114005574/en/
Contact:
Astellas Corporate Communications
AJ Kenneally
+44 (0)7775 113515
AJ.Kenneally@astellas.com
or
Red Door Unlimited
Sarah Aldrige
+44 (0) 785 259 2971
saldridge@reddoorunlimited.com
Link:
Information om Business Wire
Følg pressemeddelelser fra Business Wire
Skriv dig op her og modtag pressemeddelelser på mail. Indtast din mail, klik på abonner og følg instruktionerne i den udsendte mail.
Flere pressemeddelelser fra Business Wire
I vores nyhedsrum kan du læse alle vores pressemeddelelser, tilgå materiale i form af billeder og dokumenter, og finde vores kontaktoplysninger.
Besøg vores nyhedsrum