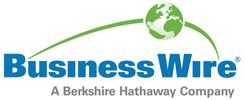 ANGOSTURA
Angostura Signs 'Jillionaire' to Judge Global Cocktail Challenge
The House of Angostura® has announced that world-renowned Trinidadian-born DJ, music producer and entrepreneur Christopher "Jillionaire" Leacock will add some star quality to the judging panel, and the celebration, at this year's Angostura Global Cocktail Challenge. This biannual event, celebrates its 10th anniversary in 2020 and brings together bartenders worldwide for the chance to become the global champion. The Angostura® Global Cocktail Challenge Finals takes place on February 22 in Trinidad & Tobago, ahead of the greatest show on earth, Trinidad & Tobago Carnival.
This press release features multimedia. View the full release here: https://www.businesswire.com/news/home/20200212005699/en/
Peter Sandström, CEO of Angostura® , comments: "The Angostura® Global Cocktail Challenge is the 10th anniversary of the competition and we wanted to do something special to mark the occasion. Partnering with Jillionaire made so much sense as his roots are inherently connected to the House of Angostura® . He has a strong understanding of Angostura's place at the heart of Trinidad & Tobago culture, enormous passion for locally inspired music and drinks and his global following helps elevate the competition to showcase the extraordinary talents of our competitors to an international audience."
The nine finalists of the Angostura® Global Cocktail Competition 2020 are: Shana Rajahram (Trinidad & Tobago), Marv Cunningham (The Bahamas), Chad Lawrence (Canada), Gustavo Costa (Brazil), Mike Jordhoy (France), Rohan Massie (Australia), Simon Dacey (United Kingdom), Vasile Dorofeev (Dubai) and Agung Satria (Vietnam).
Jillionaire, best known for his contributions to Major Lazer, an American electronic music group, brings a keen interest and understanding of the bar industry as part-owner of Clyde's, a Trinidadian cocktail bar in Brooklyn, New York. He is well prepared to see the nine finalists compete, as they aim to wow the judges with cocktail prowess.
Jillionaire shares why he's proud to join the Angostura® Global Cocktail Challenge judging panel: "I am a proud supporter of Trinidadian culture and have a personal interest in cocktail culture and one of our island's biggest exporter - Angostura® . Angostura's historic bitters are known the world over. I'm keen to shine a light on our celebrated rum and amaro which capture the flavours of Trinidad & Tobago. Whoever goes on to win the competition, will not only be representing Angostura® , they'll be representing our island on the world stage, something I take seriously."
Angostura Global Cocktail Competition Master of Ceremonies and Judging Panel
Jillionaire will join head judge and James Beard Award-winning beverage professional, Maxwell Britten. Other judges include Eryn Reece, Bar Director at The Wooly Public, Joe Schofield, co-owner of Schofield's Bar, Angostura® Chief Brand Educator, Raymond Edwards, and the reigning Angostura® Global Cocktail Challenge Champion, Raymond Letoa. Hospitality industry veteran Ms Franky Marshall will serve as Master of Ceremonies. After the competition, Jillionaire will lead the after-party celebrations, performing a curated DJ set.
The winning bartender will receive the coveted title of "Angostura® Global Cocktail Challenge (AGCC) Champion," a cash prize of US$10,000 and a two-year contract as the Angostura® Global Brand Ambassador for ANGOSTURA® aromatic bitters, ANGOSTURA® orange bitters, Angostura® Rums and Amaro di ANGOSTURA® , as well as the opportunity to revisit Angostura's home in Trinidad & Tobago to serve as a judge at the next edition of the competition.
For more information about the competition, visit www.AngosturaGlobalCocktailChallenge.com .
View source version on businesswire.com: https://www.businesswire.com/news/home/20200212005699/en/
Social Media:
https://www.facebook.com/wheredrinkshappen/
Subscribe to releases from Business Wire
Subscribe to all the latest releases from Business Wire by registering your e-mail address below. You can unsubscribe at any time.
Latest releases from Business Wire
In our pressroom you can read all our latest releases, find our press contacts, images, documents and other relevant information about us.
Visit our pressroom