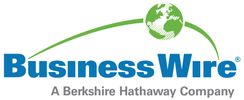 ACCELSTOR
AccelStor Partners with Redington Value to Expand the Middle East Area All-Flash Array Market
AccelStor, the manufacturer of innovative all-flash arrays (AFAs), today announced the appointment of Redington Value as a strategic value distribution partner in Middle East all-flash market. The partnership will allow the company to provide its enterprise datacenter, virtualization and database customers in the region with qualified local teams of sales and technical specialists.
This press release features multimedia. View the full release here: https://www.businesswire.com/news/home/20181012005114/en/
The partnership will be officially announced during the 38th Annual Gitex Technology Week that takes place 14-18 October in Dubai, UAE. At GITEX Technology Week 2018, AccelStor will display its newest flagship all-flash storage array, the NeoSapphire H710 that boasts with the best in class performance, a complete and intelligent 5:1 data reduction technology that adaptively optimizes storage utilization in real-time and background operations, a unique shared-noting architecture, and a superb $ to IOPS ratio.
AccelStor will also be hosting a series of technology speeches on the topic of "The Future of Flash", the shortcomings of current flash architecture, and ways of overcoming them with intelligent data remapping while getting the most from infrastructure investment. These presentations will show the evolution of flash hardware, software, and how AccelStor's FlexiRemap® algorithm revolutionizes the storage market by solving the shortcomings of legacy storage architectures, including RAID technology.
Stop by Redington's Stand A6-10 in Hall 5 to learn more about AccelStor NeoSapphire All-Flash Arrays and experience its next-generation storage solutions.
About AccelStor
AccelStor is accelerating modern applications through intelligent data remapping and focuses on perfecting software that unleashes the true potential of solid-state storage technology. AccelStor's NeoSapphire all-flash arrays, powered by the FlexiRemap® algorithm, specifically designed for flash technology, delivers exceptionally high sustained IOPS for business-critical applications. The NeoSapphire series resolves performance bottlenecks caused by legacy, disk-based software such as RAID. FlexiRemap® is the culmination of 10 years of research into unleashing the true potential of flash storage for I/O-intensive applications such as AI, IoT, HPC, virtualization, database applications, media processing, and financial transactions. For more information about AccelStor and NeoSapphire AFA, please visit www.accelstor.com .
About Redington Value
Redington Value is the Value Added Distribution division of Redington Gulf, the largest distributor of IT products in Middle East and Africa. Redington Value helps its partners in the channel to deliver the most optimal IT solution to their customers in Middle East and Africa. These solutions span across technology domains such as Networking, Voice, Servers, Storage, Software, Security, Infrastructure and emerging technology brackets such as Hyper convergence and Cloud Computing. With over 50 vendor relationships in various parts of Middle East and Africa we ensure that all the requirements of the channel are met under one-roof.
View source version on businesswire.com: https://www.businesswire.com/news/home/20181012005114/en/
Contact:
AccelStor Albert Yen, +886-2-7746-7616 #2562 albert.yen@accelstor.com
Social Media:
https://www.facebook.com/AccelStor/
Subscribe to releases from Business Wire
Subscribe to all the latest releases from Business Wire by registering your e-mail address below. You can unsubscribe at any time.
Latest releases from Business Wire
In our pressroom you can read all our latest releases, find our press contacts, images, documents and other relevant information about us.
Visit our pressroom