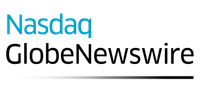 Abiomed
Abiomed Announces Q3 FY 2017 Revenue of $114.7 Million, Up 34% Over Prior Year
DANVERS, Mass., 2017-01-26 13:00 CET (GLOBE NEWSWIRE) --
Abiomed, Inc.(NASDAQ:ABMD), a leading provider of breakthrough heart support technologies, today reported third quarter fiscal 2017 revenue of $114.7 million, an increase of 34% compared to revenue of $85.8 million for the same period of fiscal 2016. Third quarter fiscal 2017 GAAP net income was $15.4 million or $0.34 per diluted share, compared to GAAP net income of $10.6 million or $0.23 per diluted share for the prior year period.
Financial and operating highlights during the third quarter of fiscal 2017 include:
Fiscal third quarter worldwide revenue from Impella heart pumps totaled $109.2 million, an increase of 35% compared to revenue of $81.0 million during the same period of the prior fiscal year. U.S. revenue from Impella pumps grew 34% to $100.3 million and U.S. patient usage grew 32%.
Outside the U.S., revenue from Impella heart pumps totaled $8.9 million and was up 47%, predominantly from Germany, which grew 80% in revenue from the prior fiscal year.
The installed base for Impella 2.5™ heart pumps in the U.S. grew by an additional 20 hospitals, which made initial purchases of Impella heart pumps, bringing the installed customer base to 1,119 sites. The installed customer base for Impella CP® heart pumps grew by 49 new U.S. hospitals, bringing the total number of Impella CP sites to 972.
An additional 8 sites made initial purchases of Impella RP® heart pumps during the quarter, bringing the total number of sites to 120.
Gross margin for third quarter fiscal 2017 was 83.4% compared to 85.1% in the prior year period.
Operating income for the third quarter of fiscal 2017 was $25.4 million, or 22.2% operating margin, compared to $17.5 million, or 20.4% operating margin in the prior year period.
The Company generated $22.0 million in cash, cash equivalents and marketable securities, totaling $258.9 million as of December 31, 2016, compared to $236.9 million at September 30, 2016. The Company currently has no debt.
On October 31, 2016, Abiomed launched the Impella Quality (IQ) Assurance Program. The mission of the program is to improve real-world outcomes in Protected PCI and cardiogenic shock patients through training, education and utilization of clinical guidelines, protocols and best practices derived from observational quality assurance data (IQ), Institutional Review Board (IRB) approved registry data (cVAD) and Investigational Device Exemption (IDE) approved FDA studies.
On December 7, 2016, Abiomed announced that the Impella CP received expanded FDA Approval for High-Risk Percutaneous Coronary Intervention (PCI) Procedures
"These are the best of times for Abiomed, because the high risk patient population has been validated and only now with our regulatory approvals can we educate and train our customers to improve the standard of care through hemodynamic support. We began building this field of heart recovery less than one year ago and in the medical technology industry history demonstrates the impact of FDA approvals on adoption," said Michael R. Minogue, Chairman, President and Chief Executive Officer, Abiomed. "What makes Abiomed unique is Impella's ability to be used effectively in a Hub and Spoke model to achieve Protected PCI and heart muscle recovery in your community."
FISCAL YEAR 2017 OUTLOOK
The Company is increasing the lower end of its fiscal year 2017 revenue guidance with the new range of $440 million to $445 million, an increase in revenue of 34% to 35% from the prior year. This compares to the prior increased forecast of $435 million to $445 million. The Company projects revenue to be around $122 million for the fourth quarter of fiscal 2017 and is maintaining its fiscal year guidance for GAAP operating margin in the range of 18% to 20%.
CONFERENCE CALL
The Company will host a conference call to discuss the results on Thursday, January 26, 2017, at 8:00 a.m. EST. Michael R. Minogue, Chairman, President and Chief Executive Officer; Michael Tomsicek, Vice President and Chief Financial Officer, will host the conference call.
To listen to the call live, please tune into the webcast viahttp://investor.abiomed.comor dial (855) 212-2361; the international number is (678) 809-1538. A replay of this conference call will be available beginning at 11 a.m. EST January 26, 2017 through 11 a.m. EST on January 29, 2017. The replay phone number is (855) 859-2056; the international number is (404) 537-3406. The replay access code is 44227123.
The ABIOMED logo, ABIOMED, Impella, Impella CP, and Impella RP are registered trademarks of Abiomed, Inc. in the U.S. and in certain foreign countries. Impella 2.5, Impella 5.0, and Recovering hearts. Saving lives. are trademarks of Abiomed, Inc.

ABOUT ABIOMED
Based in Danvers, Massachusetts, Abiomed, Inc. is a leading provider of medical devices that provide circulatory support. Our products are designed to enable the heart to rest by improving blood flow and/or performing the pumping of the heart. For additional information, please visit:www.abiomed.com
FORWARD-LOOKING STATEMENTS
This release contains forward-looking statements, including statements regarding development of Abiomed's existing and new products, the Company's progress toward commercial growth, and future opportunities and expected regulatory approvals. The Company's actual results may differ materially from those anticipated in these forward-looking statements based upon a number of factors, including uncertainties associated with development, testing and related regulatory approvals, including the potential for future losses, complex manufacturing, high quality requirements, dependence on limited sources of supply, competition, technological change, government regulation, litigation matters, future capital needs and uncertainty of additional financing, and other risks and challenges detailed in the Company's filings with the Securities and Exchange Commission, including the most recently filed Annual Report on Form 10-K and Quarterly Report on Form 10-Q. Readers are cautioned not to place undue reliance on any forward-looking statements, which speak only as of the date of this release. The Company undertakes no obligation to publicly release the results of any revisions to these forward-looking statements that may be made to reflect events or circumstances that occur after the date of this release or to reflect the occurrence of unanticipated events.
Abiomed, Inc. and Subsidiaries
Consolidated Balance Sheets
(Unaudited)
(in thousands, except share data)
December 31, 2016
March 31, 2016
ASSETS
Current assets:
Cash and cash equivalents
$
61,069
$
48,231
Short-term marketable securities
179,640
163,822
Accounts receivable, net
50,178
42,821
Inventories
32,053
26,740
Prepaid expenses and other current assets
10,479
6,778
Total current assets
333,419
288,392
Long-term marketable securities
18,240
1,000
Property and equipment, net
60,909
23,184
Goodwill
30,562
33,003
In-process research and development
14,257
15,396
Long-term deferred tax assets, net
39,007
58,534
Other assets
4,570
4,422
Total assets
$
500,964
$
423,931
LIABILITIES AND STOCKHOLDERS' EQUITY
Current liabilities:
Accounts payable
$
14,558
$
9,381
Accrued expenses
34,539
28,382
Deferred revenue
9,004
8,778
Current portion of capital lease obligation
770
—
Total current liabilities
58,871
46,541
Other long-term liabilities
17
220
Contingent consideration
8,175
7,563
Long-term deferred tax liabilities
771
832
Capital lease obligation, net of current portion
15,750
—
Total liabilities
83,584
55,156
Commitments and contingencies
Stockholders' equity:
Class B Preferred Stock, $.01 par value
—
—
Authorized - 1,000,000 shares; Issued and outstanding - none
Common stock, $.01 par value
435
426
Authorized - 100,000,000 shares; Issued - 45,081,996 shares at December
31, 2016 and 43,973,119 shares at March 31, 2016
Outstanding - 43,507,808 shares at December 31, 2016 and 42,596,228
shares at March 31, 2016
Additional paid in capital
546,796
508,624
Accumulated deficit
(61,858
)
(99,075
)
Treasury stock at cost - 1,574,188 shares at December 31, 2016 and 1,376,891
shares at March 31, 2016
(46,556
)
(26,660
)
Accumulated other comprehensive loss
(21,437
)
(14,540
)
Total stockholders' equity
417,380
368,775
Total liabilities and stockholders' equity
$
500,964
$
423,931
Abiomed, Inc. and Subsidiaries
Consolidated Statements of Operations
(Unaudited)
(in thousands, except per share data)
For the Three Months Ended
December 31,
For the Nine Months Ended
December 31,
2016
2015
2016
2015
Revenue:
Product revenue
$
114,624
$
85,789
$
320,541
$
235,569
Funded research and development
50
6
83
17
114,674
85,795
320,624
235,586
Costs and expenses:
Cost of product revenue
18,987
12,744
51,366
35,756
Research and development
16,349
13,755
50,061
35,534
Selling, general and administrative
53,935
41,853
158,053
119,005
89,271
68,352
259,480
190,295
Income from operations
25,403
17,443
61,144
45,291
Other income (expense):
Investment income, net
457
84
1,068
209
Other (expense) income, net
(34
)
(29
)
(225
)
111
423
55
843
320
Income before income taxes
25,826
17,498
61,987
45,611
Income tax provision
10,394
6,943
24,770
18,462
Net income
$
15,432
$
10,555
$
37,217
$
27,149
Basic net income per share
$
0.36
$
0.25
$
0.86
$
0.64
Basic weighted average shares outstanding
43,431
42,427
43,125
42,118
Diluted net income per share
$
0.34
$
0.23
$
0.83
$
0.61
Diluted weighted average shares outstanding
44,770
44,949
44,597
44,805
For further information please contact:

Ingrid Goldberg
Director, Investor Relations
978-646-1590
igoldberg@abiomed.com

Adrienne Smith
Senior Director, Public Relations and Corporate Communications
978-646-1553
adsmith@abiomed.com

Largest Quarterly Sequential Revenue Increase in Company History
Information om Globenewswire
Følg pressemeddelelser fra Globenewswire
Skriv dig op her og modtag pressemeddelelser på mail. Indtast din mail, klik på abonner og følg instruktionerne i den udsendte mail.
Flere pressemeddelelser fra Globenewswire
I vores nyhedsrum kan du læse alle vores pressemeddelelser, tilgå materiale i form af billeder og dokumenter, og finde vores kontaktoplysninger.
Besøg vores nyhedsrum