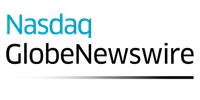 Abiomed
Abiomed Impella CP Receives Expanded FDA Approval for High-Risk Percutaneous Coronary Intervention (PCI) Procedures
DANVERS, Mass., 2016-12-07 13:00 CET (GLOBE NEWSWIRE) --
Abiomed, Inc. (NASDAQ:ABMD), a leading provider of breakthrough heart support and recovery technologies, today announced it has expanded its U.S. Food and Drug Administration (FDA) pre-market approval (PMA) for Impella heart pump use in high-risk percutaneous coronary interventions (PCI) to include the Impella CP®heart pump. The Impella heart pumps provide the only minimally invasive treatment option with the unique ability to stabilize the patient's hemodynamics and unload the left ventricle of the heart, which allows the muscle to rest and recover its native function. Heart recovery is the ideal option for a patient's quality of life and has the ability to save costs for the healthcare system1,2,3.
In 2016, Impella CP's first FDA PMA approval was for up to four days of use to treat patients suffering from cardiogenic shock and is identical to Impella 2.5 (4 days) and Impella 5.0 (6 days) indications:
The Impella 2.5, Impella CP, Impella 5.0 and Impella LD™ catheters, in conjunction with the Automated Impella Controller, are temporary ventricular support devices intended for short-term use (<4 days for the impella 2.5 and cp, 5.0 ld) indicated treatment of ongoing cardiogenic shock that occurs immediately hours) following acute myocardial infarction (ami) or open heart surgery as a result isolated left ventricular failure is not responsive to optimal medical management conventional measures, including volume loading use pressors inotropes, with without iabp an intra-aortic balloon pump. intent system therapy reduce work provide circulatory support necessary allow recovery early assessment residual p> 4>
Today, Abiomed announces the second Impella CP indication for FDA approval for high-risk PCI, identical to Impella 2.5:
The Impella 2.5 and Impella CP are temporary (≤ 6 hours) ventricular support systems indicated for use during high risk percutaneous coronary interventions (PCI) performed in elective or urgent hemodynamically stable patients with severe coronary artery disease and depressed left ventricular ejection fraction, when a heart team, including a cardiac surgeon, has determined high risk PCI is the appropriate therapeutic option. Use of the Impella 2.5 and Impella CP in these patients may prevent hemodynamic instability which can result from repeat episodes of reversible myocardial ischemia that occur during planned temporary coronary occlusions and may reduce peri- and post-procedural adverse events.
In the U.S. alone, Abiomed estimates there is a large unmet need of approximately 121,000 high-risk patients annually who are chronically ill with advanced, inoperable heart disease such as severe coronary artery disease. Consensus publications and clinical guidelines from the American College of Cardiology and Society for Cardiac Angiography and Interventions have documented Impella heart pumps as the new standard of care in algorithms to treat High-Risk PCI. Impella 2.5 and Impella CP heart pumps are the only hemodynamic support devices proven safe and effective by the FDA for high-risk PCI and AMI cardiogenic shock.
"This latest approval for Impella expands the hemodynamic options for the cardiovascular community to effectively revascularize severely ill patients who have limited options and high mortality risk," said JeffreyW.Moses, MD, Professor of Medicine,ColumbiaUniversity Medical Center. "Backed by clinical data and real world experience since 2008, interventional cardiologists working with their heart teams to identify complex PCI candidates can perform complete revascularization on previously untreatable patients to improve their quality of life and their native heart function."
Data submitted from an FDA IDE approved, randomized multicenter trial (Protect II) demonstrated that Protected PCI with Impella heart pumps reduced major adverse events (MACCE) by 29 percent4, increased patient quality of life by 58 percent5, and showed superior hemodynamics and improved cardiac power over the control arm (IABP). Additionally, multiple independent analyses reveal Impella usage is cost effective (ICER) or dominant (lowers absolute costs) in emergency patients. Benefits from Impella-supported procedures may also include a reduction in symptoms and class of heart failure, reduction of days in the hospital, and a reduction in readmissions due to fewer repeat procedures.
Data Supporting FDA Approval
In addition to the robust data submitted for the Impella 2.5 approval, including the FDA safety study PROTECT I and the Randomized Controlled Trial PROTECT II, the results from a retrospective data review of 72 patients supported with Impella CP and 637 patients treated with Impella 2.5 were submitted. Post-market surveillance will be conducted through the cVAD Registry. Additional clinical data submitted to the FDA by Abiomed for approval consideration came from the cVAD Registry, previously known as U.S. Impella registry, which contains nearly 3,000 patient records. The data collection from the registry includes Institutional Review Board (IRB) approval, complete data monitoring and Clinical Events Committee adjudication.
In addition to data submitted to the FDA, theAbiomed Impella Quality Assurance Program (IQ)includes a collection of observational data on over 95 percent of Impella patients since the heart pump's introduction to the United States in 2008. Today, this holds more than 45,000 Impella case entries. These FDA studies, IRB controlled registry, and Abiomed's quality database are helping to identify best practices and protocols that appear linked to the highest survival and native heart recovery rates at the hospitals with Impella.
"Abiomed would like to recognize the FDA and the principle investigators in our FDA trials and cVAD registry for their commitment to advancing research and treating the sickest heart patients," said Michael R. Minogue, President, Chairman and CEO of Abiomed. "Abiomed is now able to partner with hospitals to expand education and training and to focus on improving outcomes in both high-risk PCI and AMI cardiogenic shock. As part of our customer service, and without additional cost, we provide on-site 24/7 clinical support and an on-call center, as well as best practices and protocols based on real world experience with over 45,000 patients."
ABOUT IMPELLA
The Impella products offer the unique ability to stabilize the patient's hemodynamics and unload the heart, which allows the muscle to rest and potentially recover its native function. The Impella 2.5 heart pump received FDA PMA approval for high risk PCI in March 2015. The Impella 2.5, Impella CP, and Impella 5.0 heart pumps received FDA PMA approval for the treatment of cardiogenic shock following an acute myocardial infarction/heart attack or after heart surgery. These are the first and only percutaneous ventricular support devices that are FDA-approved as safe and effective for the cardiogenic shock indication. The Impella product portfolio, which is comprised of the Impella 2.5, Impella CP, Impella 5.0, Impella LD, and Impella RP devices, has supported over 45,000 patients in the United States.
The ABIOMED logo, ABIOMED, Impella, Impella CP, and Impella RP are registered trademarks of Abiomed, Inc. in the U.S.A. and certain foreign countries. Impella 2.5, Impella 5.0, Impella LD are trademarks of Abiomed, Inc.
ABOUT ABIOMED
Based in Danvers, Massachusetts, Abiomed, Inc. is a leading provider of medical devices that provide circulatory support. Our products are designed to enable the heart to rest by improving blood flow and/or performing the pumping of the heart. For additional information, please visit:www.abiomed.com
FORWARD-LOOKING STATEMENTS
This release contains forward-looking statements, including statements regarding development of Abiomed's existing and new products, the Company's progress toward commercial growth, and future opportunities and expected regulatory approvals. The Company's actual results may differ materially from those anticipated in these forward-looking statements based upon a number of factors, including uncertainties associated with development, testing and related regulatory approvals, including the potential for future losses, complex manufacturing, high quality requirements, dependence on limited sources of supply, competition, technological change, government regulation, litigation matters, future capital needs and uncertainty of additional financing, and other risks and challenges detailed in the Company's filings with the Securities and Exchange Commission, including the most recently filed Annual Report on Form 10-K and Quarterly Report on Form 10-Q. Readers are cautioned not to place undue reliance on any forward-looking statements, which speak only as of the date of this release. The Company undertakes no obligation to publicly release the results of any revisions to these forward-looking statements that may be made to reflect events or circumstances that occur after the date of this release or to reflect the occurrence of unanticipated events.
Maini B, Gregory D, Scotti DJ, Buyantseva L.Catheter Cardiovasc Interv. 2014 May 1;83(6):E183-92.
Cheung A, Danter M, Gregory D.J Am Coll Cardiol. 2012;60(17_S):. doi:10.1016/j.jacc.2012.08.413.
Gregory D, Scotti DJ, de Lissovoy G, Palacios I, Dixon, Maini B, O'Neill W.Am Health Drug Benefits. 2013 Mar;6(2):88-99.
Dangas GD, Kini AS, Sharma SK, et al.Am J Cardiol. 2014;113(2):222-228.
O'Neill WW, Kleiman NS, Moses J, et al.Circulation. 2012 Oct 2;126(14):1717-27.
For more information, please contact:

Adrienne Smith
Senior Director, Public Relations and Corporate Communications
978-646-1553
adsmith@abiomed.com

Ingrid Goldberg
Director, Investor Relations
978-646-1590
igoldberg@abiomed.com

Impella 2.5, CP and 5.0 Only FDA Approved Percutaneous Heart Pumps Deemed Safe and Effective
Information om Globenewswire
Følg pressemeddelelser fra Globenewswire
Skriv dig op her og modtag pressemeddelelser på mail. Indtast din mail, klik på abonner og følg instruktionerne i den udsendte mail.
Flere pressemeddelelser fra Globenewswire
I vores nyhedsrum kan du læse alle vores pressemeddelelser, tilgå materiale i form af billeder og dokumenter, og finde vores kontaktoplysninger.
Besøg vores nyhedsrum