A Danish start-up is taking the environmental responsibility of global "Big Pharma" on their own shoulders
As part of a new global campaign WasteMedicinesMatter.com a health tech start-up out of Copenhagen called DrugStars is putting its hand into its own pocket and is actually paying patients for returning their waste medicine to the local pharmacy for proper, safe disposal.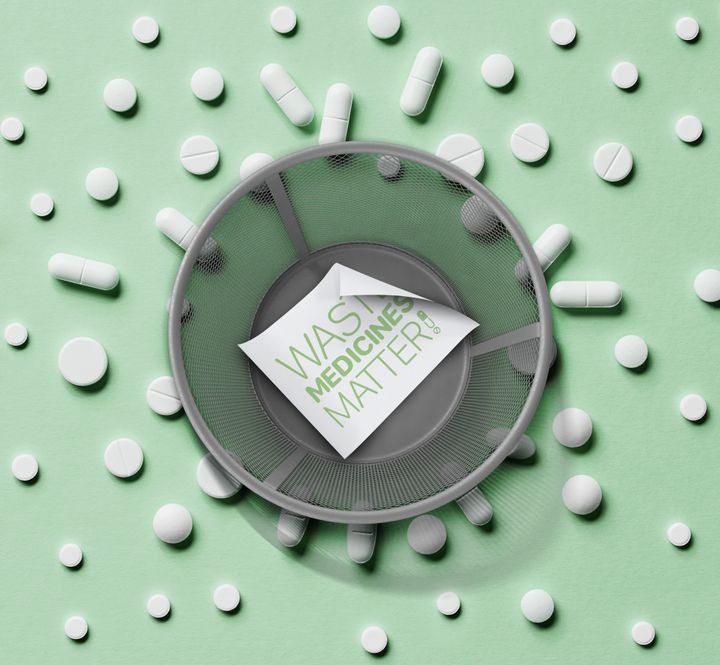 This may sound extreme to many business leaders, but DrugStars Founder and CEO Claus Møldrup; a former professor believes that the damage caused by not doing anything will leave a bigger bill that no one will or can pay for. Claus explains that this is not a new problem; in fact, the UN's Human Rights Council together with Calin Georgescu (UN Special Rapporteur on human rights and toxic waste ) set to focus on the issue back in 2011 with their Special Report, highlighting medication disposal issues on a global level.
"It's simply not enough to flush it down the toilet or just throw it in the garbage. In both of these cases, medical pharmaceuticals end up in sewage treatment plants that are generally not designed to handle such pollutants in wastewater. Many modern medicines require proper, safe disposal techniques and that means patients need informing, helping, and above all motivating in order to change patient behaviour and start solving this growing global issue."
It probably won't alarm too many people to know that there has been a significant rise in the use of medical pharmaceuticals to combat disease and ill-health all across the world. However, global estimates suggest that over half of all medicines are prescribed, dispensed or sold inappropriately, and that half of all patients fail to take them as directed. As well as impacting negatively on individual patient health (which is why DrugStars was initially created), and resulting in extensive resource waste, pharmaceutical use – and "misuse" – is hurting wildlife and ecosystems.
An ageing global population and the constant increase of chronic health conditions have been key drivers of increased pharmaceutical medicine use.  Pharmaceutical waste is increasingly impacting our nature, as unused waste medicines are relentlessly disposed of or discarded inappropriately. Pharmaceuticals have been found mainly in surface waters such as lakes and rivers, but also in groundwater, soil, manure and in some cases even drinking water.
A study undertaken in Germany found that up to 16 000 tons of pharmaceuticals were disposed of annually from human medical care, with 60 - 80% of these drugs flushed down the toilet or placed in normal household waste. (1)
In the UK, for example, the estimated costs of dealing with medical waste to the country's National Health Service (NHS) ranges from £100 to £300 million a year. (2)
Currently, DrugStars can reach-out to slightly more than 300 thousand Patients that are already being reminded and rewarded for taking their medicine as prescribed by health care professionals, as well as receiving extra rewards for providing "real-world evidence data "on the effects of their treatment back to us at DrugStars. However, in a world where over 50% of the population are living with a chronic illness and probably taking the medication regularly, we know we need to grow fast to reach and help even more people. We need to create a movement of conscious patients that can inform, motivate and help each other.
"It just felt like a natural extension for DrugStars to try and help with this waste meds issue too. We have regular contact with hundreds of thousands of patients taking medications, so helping them understand the issue and rewarding them for proper disposal of waste medicines just seemed like a natural next step for us."
Patients using the DrugStars app are rewarded in the form of stars which they can exchange to a free financial donation to one of over 230 patient organizations around the globe with which DrugStars is partnering. Old medicines can now also be exchanged for even more stars meaning that users not only help the planet by reducing harmful waste, but they also get to help more people by giving free donations to a patient organisation of their choice. This motivational giving mechanic is where we see that we can help make a difference.
 "DrugStars is about rewarding correct behaviour when it comes to the use of medicines, and this of course includes proper disposal of old waste medicines " says PhD pharm Claus Møldrup.
"Pharmaceutical manufacturers can no longer just take responsibility for the production of medicines. These manufacturers must also take responsibility for the disposal of their medications too, and here we choose to give them a helping hand by contributing with the incentive structure that will help make patients take the long walk to the pharmacy rather than the quick route to the toilet or trash can" says Claus Møldrup.
In a recent EU directive, pharmaceutical manufacturers have been told they must have control of their packaging disposal by 2025. This is no easy task for an industry that is so regulated they no longer have direct access to these patients. Luckily DrugStars can be of help here, opening up a channel of communication that can help us all.
"When it comes to changing behaviour and culture on a global level, 5 years really isn't a long time, but at DrugStars we already have the incentive-based structures, actively engaged patients and a scientifically proven technology platform in place - so, therefore, we see no excuse not to get going. It won't be a cheap fix or even a quick fix, we realize that, but conversely, we certainly don't expect the pharma industry to sit back and let us do it alone. They may feel provoked at first, but we hope they will see our help and join us by paying for the stars we give users to help them in reaching the global goals already laid out by the UN. "
It's a strange twist that efforts to heal the sick and make people healthier can create waste products that harm others. The only way to fix this is to do something together. Change is needed and this little Startup is going to give it its best shot, the question is will you?
Read more here WasteMedicinesMatter.com or visit DrugStars.com and learn about the app and the other initiatives this start-up are bringing out to help change the pharma world for the better.
(1) aus der Beek T, Weber F-A, Bergmann A, Hickmann S, Ebert I, Hein A et al. Pharmaceuticals in the environment global occurrences and perspectives. Environ Toxico Chem. 2016;35(4):823–35.

(2) National Audit Office. Prescribing costs in primary care. London: National Audit Office; 2007 (www.nao.org.uk/ publications/0607/prescribing_costs_in_primary_c.aspx, accessed 19 September 2016).  York Health Economics Consortium, University of York, School of Pharmacy, University of London. Evaluation of the scale, causes and costs of waste medicines. York: University of York and London, School of Pharmacy, University of London; 2010.
Contacts
Claus MøldrupCEO
Former professor at the University of Copenhagen in modern medicine.
Former visiting professor at INSEAD in medical marketing.
Former Big Pharma management executive and commercial director.
Currently founder and CEO of DrugStars

Tel:
+4526285636
cm@DrugStars.com
About Drugstars

Drugstars
Emdrupvej 28a
2100 Copenhagen
https://www.drugstars.com/
About DrugStars.
DrugStars is a scientifically validated, UN impact, award-winning, patient engagement program. Generating real-world evidence with a global movement of empowered patients.
Any patient on any medication can earn DrugStars by:
-       Following their treatment recommendations.
-       Reporting their Real-World-Experience data on their meds.
-       Handing in waste medicines at their local pharmacy.
-       Following rehabilitation/prevention recommendations.
DrugStars can quickly be converted into a free monetary donation to a patient organization; helping other patients like them. Used by more than 350.000 patients in 11 countries have resulted in 380.000 euro in donations to the 232 patient organizations partnering with DrugStars.