25,000 participants are Copenhagen-bound to participate in the sold-out Copenhagen Half Marathon
The world's fastest runners are heading to Copenhagen in the pursuit of new records.
Sunday's 8th annual edition is no exception as CPH Half is targeting several records this year: A new women's race record, a new men's European record, and ten men below the 60 minutes mark. Also, the defending champion, Amedework Walelegn, returns to improve his winning time from 2021! If he succeeds, he will be the first athlete in race history to win for two consecutive years. Walelegn is targeting a sub 58:30 time– the second fastest time ever in the history of the Copenhagen Half Marathon.
In the women's race, at least two contestants, both from Kenya, are going for a sub 65 minutes time, which would be a great improvement of the current women's race record of 1:05:08. One of the favorites is Vicoty Chepngeno. Ranked 7th in the world and with a newly set personal best in the half marathon distance she will be lining up at the starting line with lots of confidence.
The Norwegian wonder, Zerei Kbrom Mezngi, surprised everyone at this year's European Championships in Munich when he took home a silver medal in the 10,000 meters clocking 27:46.94. He is in excellent shape, and his chances of deleting the current European half marathon record should be good. The current European record holder, Julien Wanders, Switzerland, will also be present to defend his title.
Copenhagen may also see a new Para Athletics world record as Danish Christian Lykkeby-Olsen will attempt to break the current para world record of 1:10:57. One of the best in the world in his class (T46), Lykkeby attempts to dip below 1:10:00 to crush the current world record.
See the CPH Half '22 press kit here
Press and media are invited
Press and media are invited to cover the race from the press center at Øster Allé just next to the start and finish area. There will be press facilities available.
Please reach out to head of PR, Thor Thestrup Schnetler, if you are interested in covering the Copenhagen Half Marathon '22.
Phone: +45 28453831
Email: Thor@sparta.dk
Facts about Copenhagen Half Marathon
Since the inauguration of the CPH Half in 2015, and having staged the former world record in 2019, CPH Half counts as one of the world's fastest half marathons


The CPH Half will be live broadcasted on Discovery+, Eurosport 2 and NRK


CPH Half is sold out with 25,0000 entrants


Copenhagen Half Marathon is a World Athletics Elite Label half marathon


CPH Half is a part of the international SuperHalfs series – an international running series with some of the best and fastest half marathons in the world


The event is organized by Sparta Athletics & Running and the Danish Athletics Federation


The primary sponsor is Zalando


Founding partners are the City of Copenhagen, the City of Frederiksberg, Wonderful Copenhagen, and Sport Event Denmark
Other sponsors and partners are: Nike, High5, BMW and Sportmaster
Information om Sparta Atletik og Løb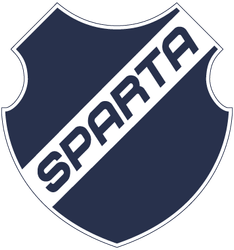 Sparta Atletik og Løb
Gunnar Nu Hansens Plads 11
2100 København Ø
35 26 69 00
https://sparta.dk/
Sparta Atletik & Løb arrangerer op mod 20 løb årligt, heriblandt Copenhagen Marathon, Copenhagen Half Marathon og DHL Stafetten Kbh. 
I Sparta Atletik får børn og unge mulighed for at løbe, springe og kaste sig ud i atletikkens discipliner. Desuden udvælges unge talenter, som udvikles til at præstere deres absolut bedste.
Derudover kan man med Sparta Løb kombinere løbetræning med socialt samvær, og der er plads til løbeglade medlemmer på alle niveauer
Følg pressemeddelelser fra Sparta Atletik og Løb
Skriv dig op her, og modtag pressemeddelelser på e-mail. Indtast din e-mail, klik på abonner, og følg instruktionerne i den udsendte e-mail.
Flere pressemeddelelser fra Sparta Atletik og Løb
I vores nyhedsrum kan du læse alle vores pressemeddelelser, tilgå materiale i form af billeder og dokumenter samt finde vores kontaktoplysninger.
Besøg vores nyhedsrum