Poetry evening in memory of Victoria Amelina
Ukraine House in Denmark invites you to a poetry reading in memory of Ukrainian writer Victoria Amelina. The event will take place on Aug. 9, 2023, at Gammel Dok, Strandgade 27B, Copenhagen. 17:00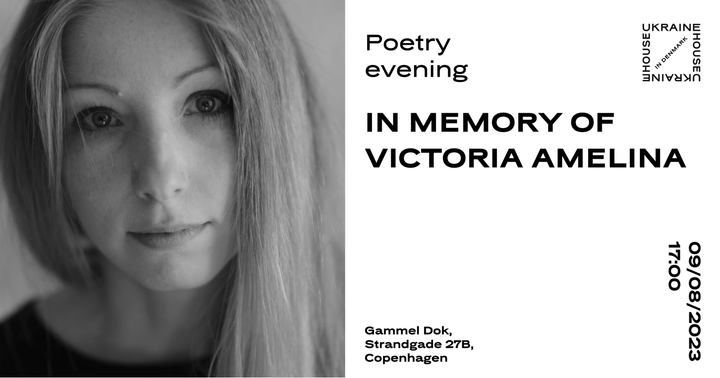 Victoria Amelina passed away on July 1, 2023, after receiving lethal injuries as a result of a russian missile strike which hit a restaurant in Kramatorsk on June 27, 2023.
Join us as we gather to commemorate the life and literary legacy of Victoria Amelina, a gifted writer whose words touched the hearts and minds of many. During the evening, Victoria's poetry will be recited in both Ukrainian and English. Guests can join the reading and recite their favorite pieces as well.
Whether previously acquainted with Victoria's work or discovering her artistry for the first time, this poetry evening will be a platform to honor a life brutally taken away too soon and a chance to reflect on the losses suffered by Ukrainian culture at the hands of Russia's full-scale war against Ukraine.
Tickets: kortlink.dk/billetto/2max4
Free entrance for Ukrainian displaced persons, children 6-16 and media professionals.
Social media:
For press inquiries, please contact Maya Zakhovaiko, communications lead, press@ukrainehouse.dk