Takeaways from Copenhagen Democracy Summit: security, culture, foreign policy
The event focused on reflections from Copenhagen Democracy Summit was organized by Ukraine House in Denmark together with the Danish Institute for Parties and Democracy and the Embassy of Ukraine to the Kingdom of Denmark on May 16, 2023.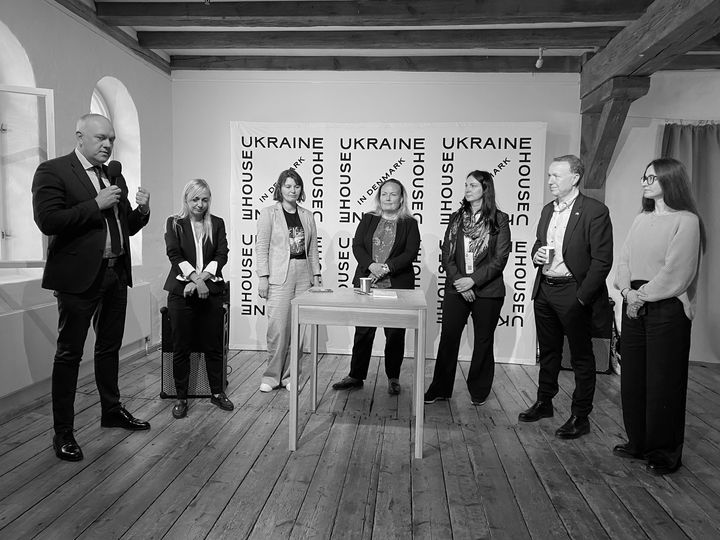 Mykhailo Vydoinyk, The Ambassador of Ukraine in the Kingdom of Denmark: "One of the strongest statements from the summit is that democracy is not something we should take for granted. It should always be protected and defended. We in democracies should always remember that and we should fight to protect it".
"We should fight for the culture because this is our heart, this is our soul. Without culture and language and traditions we are not Ukrainians".
"I think everyone agreed that Ukraine cannot lose this war. That's why everybody should stand with us and continue to deliver weapons".
Oleksandra Ustinova, Ukrainian MP and faction leader of the Holos Party: "The best humanitarian aid today for Ukrainians is weapons. We can keep investing tons of money in generators or building bomb shelters, but one day it will be destroyed".
"I've had meetings here with Danish parliamentarians, the Minister of Defense, the Minister of Foreign Affairs and I have never seen so much commitment and readiness to support Ukraine. And this is very important for us".
Hanna Hopko, Co-founder of the International Center for Ukrainian Victory (ICUV): "After the Copenhagen Democracy Summit, I am now more convinced that I am inviting all of you to visit Crimea. Because Chairman Rasmussen was very clear in his message: " we must give Ukraine the weapon at the level they need to win". So everyone was talking about Ukrainian victory. I really want to see this victory happen in 2023. And Crimea is an achievable goal".
"Success and defeating russia in Ukraine means deterring China from their attack on democracies in Indo-⁠Pacific region. So I really want to see how democracies become more mature".
Daria Kaleniuk, Co-founder and executive director of the Anti-Corruption Action Center: "I see a lot of support from Denmark towards Ukraine. You are strict but you are fast, and we appreciate that. We need F-16s (American single-engine fighter aircrafts - ed.) to be approved for Ukraine before the NATO summit in July 2023. And we see that Denmark plays a leading role in that. It's time for Europe to meet and for Nordic countries to lead. So we need some sort of push to establish our own no fly zone and protect our civilians in our cities and our critical infrastructure. So we can finally win, take back Crimea and celebrate next year in Copenhagen".
Solomiya Borshosh, Executive director of the Ukrainian Institute: "There have been a lot of texts about Ukraine, but written not by Ukrainians, not by Danish but mostly by russians. And that is why Ukraine is mostly presented as a geographical territory,whose identity has been debatable… We need to speak, we need to write, but we also need practical investment in culture. There must be programs, there must be talks about what Ukraine is, not through russian lenses, not through other lenses, but actually what Ukraine is".
Images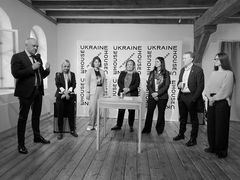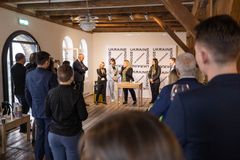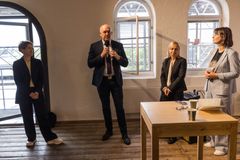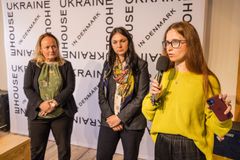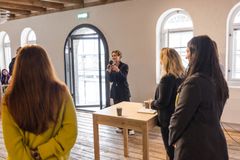 About Ukraine House in Denmark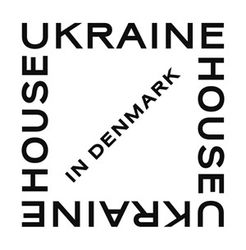 Ukraine House in Denmark
Gammel Dok, Strandgade 27B
1401 København
http://ukrainehouse.dk
The Ukraine House in Denmark is a civil society organisation of Ukrainian cultural diplomacy based in Copenhagen. Its mission is to form an enduring positive influence of Ukraine on Ukrainian-Danish cooperation, security, and lasting peace in Europe.