SPACES OF DIGNITY: HOW ARCHITECTURE HEALS THE WOUNDS OF WAR
Ukraine House in Denmark presents In the framework of the Copenhagen Architecture Festival SPACES OF DIGNITY: HOW ARCHITECTURE HEALS THE WOUNDS OF WAR June 1 - August 10, 2023 Ukraine House in Denmark, Gammel Dok, Strandgade 27B, Copenhagen Just three months after opening its premises at the spectacular Gammel Dok building, Ukraine House in Denmark follows its visual culture program started by the major exposition of Ukrainian war time art "Muses are not silent" with an exhibition showcasing the challenges and achievements of Ukrainian architecture during the war.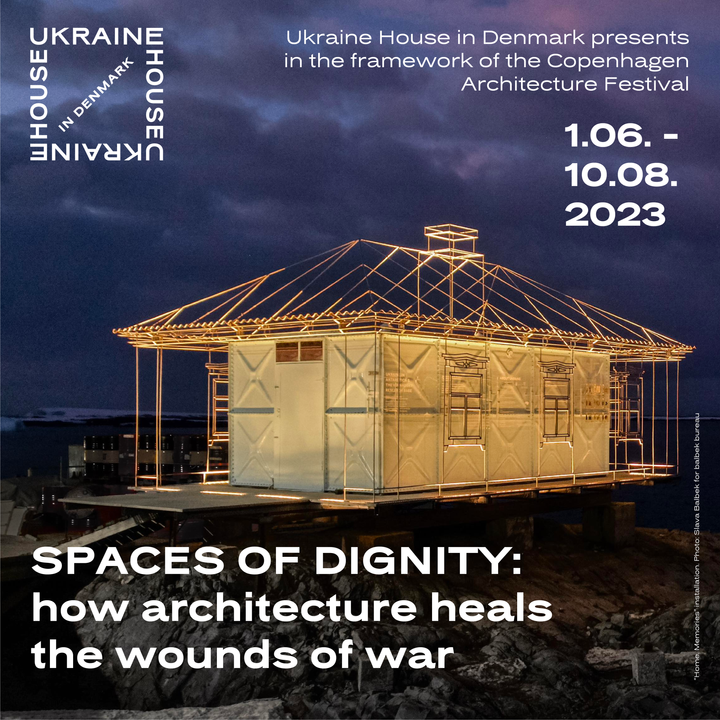 The exhibition is held in the framework of Copenhagen Architecture Festival (CAFx) and is accompanied by a series of educational events and debates, including a panel discussion "Shelter the Body, Nurture the Soul", workshops held in collaboration between Ukrainian architects/activists and their Danish counterparts and a creative space for little visitors.
"We aim to explore and document how architecture responds to the brutal Russian invasion of Ukraine and to the multiple humanitarian crises which emerged since the first days of the war. Both the exhibition and the accompanying debates and workshops will try to answer the following questions: how can architecture heal the wounds of war, both physical and psychological, provide a sense of dignity to people whose memories, spaces and privacy were destroyed by the Russian aggression, and help to recreate torn social connections as well as contribute to a lasting peace," highlights Nataliia Popovych, Chairperson of the Ukraine House in Denmark.
"Although the exhibition includes projects of the most renowned and award-winning Ukrainian architectural firms - balbek bureau, Drozdov & Partners, Replus Bureau - most of the heroes and participants of our exhibition are very young people'', says Katya Stukalova, the exhibition curator. "From the very first days of the full-scale invasion, these architects, artists, activists and entrepreneurs worked day and night building shelters and constructing makeshift beds and cupboards for internally displaced people; organizing raves where party-goers were cleaning the rubble instead of dancing; 3D scanning and meticulously documenting Ukrainian cultural heritage objects to ensure their precise restoration in case of damage."
"Spaces of Dignity" aims to amplify the Ukrainian voices, highlight their experiences and inspire new creative solutions to the many challenges the reconstruction of Ukraine faces today. It also underlines the unprecedented Danish contribution to the current and future rebuilding of Ukraine.
Ukraine House in Denmark is an emerging Ukrainian cultural diplomacy and civil society organization with a mission to facilitate robust intercultural dialogue, promote Ukraine's cultural heritage, contemporary culture and creative entrepreneurship.
Copenhagen Architecture Festival is Scandinavia's largest annual architecture festival. Since its establishment in 2014, through exhibitions, excursions, debates and extensive film program, CAFx focuses on places where transformations of architecture intersect with life.
PARTICIPANTS: balbek bureau, Drozdov & Partners, Ponomarenko Bureau, ZikZak Architects, MetaLab, Repair Together, Brave to Rebuild, Skeiron, The Center for Spatial Technologies, Peremebli, etc.
CURATOR: Katya Stukalova
ORGANIZER: Ukraine House in Denmark
PARTNER: The Embassy of Ukraine to the Kingdom of Denmark
Social media:
For more information, please contact Nataliia Popovych, Chairperson, Ukraine House in Denmark, +45 29 74 47 05
For press inquiries, please contact Maya Zakhovaiko, communications lead, +45 93 94 23 12, press@ukrainehouse.dk
About Ukraine House in Denmark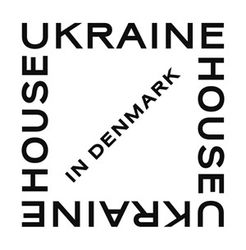 Ukraine House in Denmark
Gammel Dok, Strandgade 27B
1401 København
http://ukrainehouse.dk
The Ukraine House in Denmark is a civil society organisation of Ukrainian cultural diplomacy based in Copenhagen. Its mission is to form an enduring positive influence of Ukraine on Ukrainian-Danish cooperation, security, and lasting peace in Europe.