LEO Pharma strengthens its commercial organization
Ballerup – June 2, 2022 – As part of LEO Pharma's transformation towards becoming a global leader in medical dermatology, the company today announced a refocused commercial structure to support building a more simple, agile, and competitive company.
The commercial responsibilities in the Global Leadership Team (GLT) are consolidated, thereby reducing the number of commercial members. This means that:
Region Europe+ and Region International are merged with Global Therapeutic & Value Strategy into a newly established role in the Global Leadership Team: Global Product Strategy & International Operations. The new lead role will be held by Executive Vice President Becki Morison, who joined LEO Pharma in October 2020 as Executive Vice President Global Therapeutic & Value Strategy.
Region U.S. is merged with the Canadian affiliate to form Region North America. The new region will be headed by Executive Vice President Brian Hilberdink, who joined LEO Pharma in February 2022 as President of LEO Pharma Inc. in the U.S.
Creating a leaner and simpler Global Leadership Team with consolidated commercial representation is a natural next step of the key actions announced in January 2022, focusing on increasing LEO Pharma's competitiveness. The refocused commercial set-up will increase organizational efficiency and alignment across all commercial functions globally and ensure full focus on the launch of tralokinumab across markets for future growth.
Becki and Brian both bring strong commercial leadership experience from global and U.S. contexts, which ensures close collaboration across all markets.
- A pivotal part of our strategy is to adapt our organization to become more efficient and competitive. As we are simplifying and streamlining the organization, this should also be reflected in a leaner and more agile composition of our Global Leadership Team. We are now taking the step to fully commit to simplifying our organization. With Becki and Brian heading the refocused commercial set-up we are well poised for global growth and for helping more patients, said Christophe Bourdon, CEO of LEO Pharma, and elaborated:
- Becki has extensive experience at global, regional and affiliate levels and has successfully increased the competitiveness of brands and businesses across multiple chronic therapy areas and global pharma companies. Through her career, Becki has led significant transformations in key geographies, including Northern European, Australia and the U.S., which delivered significant EBITDA improvement and drove stronger in-market demand.
- Brian Hilberdink has more than 25 years of global experience in developing and executing strategy and product launches in the pharmaceutical sector, recently from Senior Sales & Marketing leadership roles for Novo Nordisk in the U.S., Canada and globally - a background which makes him an excellent match for this expanded role.
As part of the changes, Monica Shaw, former EVP Region Europe+, will leave LEO Pharma effective June 30, 2022. Guillaume Clement, former EVP Region International & Thrombosis, will continue as member of the Global Leadership Team with responsibility for LEO Pharma's Thrombosis Business Unit.
- I want to thank Monica for her contribution and leadership during her time as a valued leader in the Global Leadership Team of LEO Pharma. She has played a critical role in getting the business to where it is today: Supporting the growth of our existing portfolio, preparing our markets for the launch of tralokinumab and supporting the organization during the first steps of our transformation, said CEO Christophe Bourdon.
--ENDS—
Contacts
Contact:
Henrik Heskjær
hdtdk@leo-pharma.com
+45 3140 6180

About LEO Pharma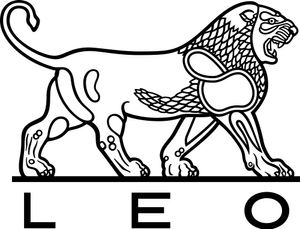 LEO Pharma
Industriparken 55
2750 Ballerup
4494 5888
http://www.leo-pharma.com/
About LEO Pharma  
LEO Pharma is a global company dedicated to advancing the standard of care for the benefit of people with skin conditions, their families and society. Founded in 1908 and majority owned by the LEO Foundation, LEO Pharma has devoted decades of research and development to advance the science of dermatology, and today, the company offers a wide range of therapies for all disease severities. LEO Pharma is headquartered in Denmark with a global team of 5,800 people, serving millions of patients across the world. In 2021, the company generated net sales of DKK 9,957 million.