LEO Pharma presents new interim long-term safety and efficacy data for Adtralza® (tralokinumab) in moderate-to-severe atopic dermatitis at the 2022 AAD Annual Meeting
3.5-year interim analysis from ECZTEND, an open-label, 5-year extension trial, showed the overall safety profile of tralokinumab was consistent with that observed in the parent trials, with no new safety signals.1 Efficacy analysis showed sustained improvement across a variety of endpoints – including extent and severity of atopic dermatitis, itch severity, and quality of life – in adult patients treated with Adtralza for up to 3 years.1
BALLERUP, Denmark, MARCH 25, 2022 – LEO Pharma A/S, a global leader in medical dermatology, today announced up to 3.5-year data that further support the long-term safety and efficacy profile of Adtralza® (tralokinumab) in adult patients with moderate-to-severe atopic dermatitis (AD). Interim results were shared as a poster presentation at the American Academy of Dermatology (AAD) 2022 Annual Meeting.1
Adtralza, a high-affinity human monoclonal antibody, is approved for the treatment of adults with moderate-to-severe AD in the European Union, Great Britain, Canada, the United Arab Emirates, and Switzerland.2,3 It also is approved in the United States under the tradename AdbryTM.
The 3.5-year interim safety analysis in more than 1,400 patients from the ECZTEND long-term, open-label extension trial (NCT03587805) showed that the overall safety profile of Adtralza 300 mg every other week (Q2W) plus optional topical corticosteroids (TCS) was consistent with that observed in the parent trials of tralokinumab, with no new safety signals emerging. The interim efficacy analysis showed Adtralza 300 mg Q2W plus optional TCS demonstrated sustained improvement in extent and severity of atopic dermatitis, itch severity, and quality of life in adult patients treated with Adtralza for up to 3 years.1 Patients who had enrolled in the parent trials and continued into ECZTEND were on treatment for up to 3.5 years, including up to 2.5 years in ECZTEND and up to one year in the parent trials.
"It is reassuring to see such consistent results as the ECZTEND trial continues to unfold," said Andrew Blauvelt, MD, MBA, President of the Oregon Medical Research Center in Portland, Oregon, and lead investigator of ECZTEND. "The latest interim safety and efficacy findings are similar to earlier reports and continue to reinforce the rationale for treatment specifically targeting IL-13 in adult patients with moderate-to-severe atopic dermatitis."
The 3.5-year interim safety analysis included 1,442 patients from the parent trials ECZTRA 1 and 2, ECZTRA 3, ECZTRA 4, ECZTRA 5, and ECZTRA 7 who had received at least one dose of Adtralza.1 Patients were eligible for ECZTEND regardless of their treatment response or whether they were treated with Adtralza or placebo in the parent trials.1 From ECZTEND baseline to data cut-off (up to 2.5 years in ECZTEND), 22.9% of patients had withdrawn from the study, and discontinuation rates due to an adverse event (AE) were 2.4%.1 The most frequently reported AEs (occurring in at least 5% of participants) included viral upper respiratory tract infection (mainly reported as common cold), atopic dermatitis, upper respiratory infection, headache, and conjunctivitis. None of the conjunctivitis events were serious AEs.1 Overall, the safety profile in ECZTEND was similar to that observed with Adtralza in the parent trials.1
In the cohort of 616 patients who received Adtralza for up to 3 years, 85.1% achieved at least a 75% improvement in the Eczema Area and Severity Index score (EASI-75).1 Half of the patients (50.5%) achieved an Investigator Global Assessment score of 0/1 (IGA 0/1), indicating clear or almost clear skin.1 Additionally, patients achieved improvements in itch and quality of life as measured by 60.6% of patients achieving a Worst Weekly Pruritus Numerical Rating Scale (NRS) score of ≤3 and 76.4% achieving a Dermatology Life Quality Index (DLQI) score of ≤5.1 Data reported as observed. The modified non-responder imputation and last observation carried forward analyses were also reported in the poster and results were comparable across the three analyses.
"At LEO Pharma, it is our mission to help people living with debilitating dermatological conditions, and we are gratified to see such encouraging data emerge from the ongoing ECZTEND long-term extension trial," said Adriana Guana, Vice President, Medical Strategy and Scientific Affairs, LEO Pharma Inc. United States. "The latest analysis shows that the safety and efficacy profile of Adtralza, administered at the dose indicated on our label, are sustained long-term and we look forward to additional data readouts from ECZTEND."
Note: Dr. Blauvelt is an ECZTEND clinical trial investigator and a paid consultant to LEO Pharma A/S.
References
Blauvelt A, Langley R, Simpson E, et al. Long-term safety and efficacy of tralokinumab in more than 1400 moderate-to-severe atopic dermatitis patients treated for up to 42 months: an interim analysis of ECZTEND. Presented at American Academy of Dermatology (AAD) 2022 Annual Meeting, Boston, Mass., March 25-29, 2022.
Adtralza® Prescribing Information. LEO Pharma; June 2021.
Popovic B, et al.Structural characterisation reveals mechanism of IL-13-neutralising monoclonal antibody tralokinumab as inhibition of binding to IL-13Rα1 and IL-13Rα2. J Mol Biol. 2017; 429:208–19.
EU Clinical Trials Register. Long-term extension trial in subjects with atopic dermatitis who participated in previous tralokinumab trials – ECZTEND. EudraCT number: 2018-000746-19.
Weidinger S, et al. Atopic dermatitis. Lancet. 2016;387:1109-1122.
Boguniewicz M, et al. Atopic dermatitis: a disease of altered skin barrier and immune dysregulation. Immunol Rev 2011;242(1):233-46.
Bieber T. Interleukin-13: targeting an underestimated cytokine in atopic dermatitis. Allergy. 2020; 75:54-62.
Contacts
Henrik Heskjaer
LEO Pharma, Global External Communications
+45 3140 6180
HDTK@leo-pharma.com


David Patti
LEO Pharma, Global Product Communications
+1 973 796 7706
DAPAI@leo-pharma.com

About LEO Pharma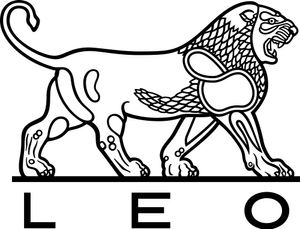 LEO Pharma
Industriparken 55
2750 Ballerup
4494 5888
http://www.leo-pharma.com/
About the ECZTEND - Long-Term Extension (LTE)Trial
ECZTEND (Long-term Extension Trial in Subjects With Atopic Dermatitis Who Participated in Previous Tralokinumab Trials) is an ongoing Phase 3, long-term, five-year, open-label, single-arm extension trial to evaluate the safety and efficacy of tralokinumab in patients with atopic dermatitis who participated in the previous tralokinumab monotherapy trials (ECZTRA 1 and ECZTRA 2), the combination therapy tralokinumab plus TCS trial (ECZTRA 3), the Drug-drug interaction (DDI) trial (ECZTRA 4), the vaccine trial (ECZTRA 5), the adolescent trial (ECZTRA 6), the oral cyclosporine A trial (ECZTRA 7), the combination therapy tralokinumab plus TCS trial in Japanese subjects (ECZTRA 8), and the tralokinumab monotherapy skin barrier function trial (TraSki). Patients were permitted to enter ECZTEND after completion of the parent trial regardless of their treatment response or whether they were treated with tralokinumab or placebo.1,4
About atopic dermatitis
Atopic dermatitis is a chronic, inflammatory skin disease characterized by intense itch and eczematous lesions.5 Atopic dermatitis is the result of skin barrier dysfunction and immune dysregulation, leading to chronic inflammation.6 Type 2 cytokines, including IL-13, play a central role in the key aspects of atopic dermatitis pathophysiology.7
About Adtralza® (tralokinumab)
Adtralza® (tralokinumab) is a high-affinity human monoclonal antibody developed to bind to and inhibit the interleukin (IL)-13 cytokine, which plays a key role in the immune and inflammatory processes underlying atopic dermatitis signs and symptoms. Adtralza specifically binds to the IL-13 cytokine, thereby inhibiting interaction with the IL-13 receptor α1 and α2 subunits (IL-13Rα1 and IL-13Rα2).3,7
About LEO Pharma
LEO Pharma is a global company dedicated to advancing the standard of care for the benefit of people with skin conditions, their families and society. Founded in 1908 and majority owned by the LEO Foundation, LEO Pharma has devoted decades of research and development to advance the science of dermatology, and today, the company offers a wide range of therapies for all disease severities. LEO Pharma is headquartered in Denmark with a global team of 5,800 people, serving millions of patients across the world. In 2021, the company generated net sales of DKK 9,957 million.