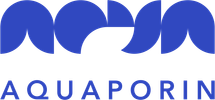 Aquaporin announces full-year 2021 results, growing product sales 229%
Financial report for the period 1 January 2021 to 31 December 2021
Product sales increased in all three core business areas with a blended growth of 229% to DKK 8.9 million vs. DKK 2.7 million in 2020. Total revenue, including milestone payments, increased 62% to DKK 8.9 million. Revenue growth was driven by commercial traction in Drinking Water where two strategic key accounts contributed with DKK c.5 million.
Important wins in Industrial Water with Forward Osmosis pilots launched in two key applications.
New Food & Beverage mobile system to accelerate piloting and further improvements to overall performance of our Forward Osmosis membranes.
EBITDA (before special items) was DKK (74.8) million vs. DKK (67.5) million in 2020.
EBIT (before special items) was DKK (93.7) million vs. DKK (85.9) million in 2020.
Cash and cash equivalents as of 31 December 2021 amounted to DKK 143.2 million.
Continued advancements in the development of the next generation of the Aquaporin Inside® technology.
For 2022, we expect revenue of DKK 20-30 million, representing a 125-240% growth vs. 2021. For EBITDA and EBIT, we expect a loss of DKK 90-100 million and DKK 105-115 million, respectively (before special items). As a direct consequence of the Russian invasion of Ukraine, Aquaporin has ceased all trading activity with Russian customers, which may have a negative impact on profitability for 2022.
Key financials

(in DKK million)

2021

Growth vs. 2020

Outlook 2021 (as of 24 November 2021)

(illustrative)

Revenue

8.9

62%

6-10*

EBITDA (before special items)

(74.8)

(11%)

(70)-(80)

EBIT (before special items)

(93.7)

(9%)

(90)-(100)

Cash & cash equivalents

143.2

 

 
* Revised from IPO guidance of DKK 15-20 million.
Comment by Matt Boczkowski, CEO:
"We are very excited to complete our first financial year as a listed company. The initial public offering was of course a milestone for us but even more so were the commercial wins in 2021. The strategic contracts signed in Drinking Water underlines our commercial traction. In addition, we are experiencing strong interest in our Forward Osmosis technology within Industrial Water and Food & Beverage. Looking into 2022, I am confident that we can build on this momentum commercially whilst continuing our efforts to drive innovation in the water filtration market through biotechnology. We are still at an early stage of the total potential of our biomimicry technology. The continued evolution of the Aquaporin Inside® technology is a key focus area which could define the future of filtration over the coming years and help solve the water challenges we face globally."
On 29 March 2022 at 14.00 CET, Aquaporin will host an earnings call. Please see the following link for further information on accessing the event: https://investors.aquaporin.com/investors/calendar/Events/default.aspx.
For further information, please contact:
Matt Boczkowski, CEO
Mikkel Tanderup, Head of Investor Relations
Contact information: +45 53 55 55 05, investorrelations@aquaporin.com
About Aquaporin A/S
Aquaporin is a water technology company dedicated to natural water treatment, with operations in Denmark (HQ), Singapore and the United States. At Aquaporin, we're working to preserve the Earth's most valuable resource - water - by combining advanced engineering, biotechnology, and natural aquaporins. We embed aquaporins – nature's own water purifiers – into water purification membranes. Our proprietary technology, Aquaporin Inside®, is based on Nobel Prize-winning research and used to clean and reuse water in industries, in our homes and even by NASA in space.
We work with customers and partners around the globe to sustainably treat industrial wastewater, concentrate food & beverage products and enhance drinking water quality and accessibility.
Subscribe to our company announcements
Keep up to date with our company announcements by subscribing.
Visit our pressroom and see more company announcements from us.
Our pressroom