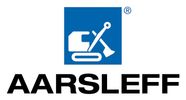 Per Aarsleff Holding A/S announces transactions carried out under the current share buyback pro-gramme in accordance with the "safe harbour method"
On 28 June 2021, Per Aarsleff Holding A/S launched a share buyback programme, as described in company announcement no. 9 of 28 May 2021. On 25 February 2022, the programme was increased and extended cf. company announcement no. 27, and until 1 March 2023, Per Aarsleff Holding A/S will buy back own B shares up to a maximum value of DKK 325 million and with a maximum of 1,300,000 B shares. The share buyback programme will be implemented in accordance with Regulation (EU) no. 596/2014 of 16 April 2014 of the European Parliament and Council and Commission Delegated Regulation (EU) no. 2016/1052, also referred to as the Safe Harbour rules.
Trading day

Number of
shares
bought back

Average
purchase
price

Amount, DKK

375: 16 January 2023

4,231

292.99

1,239,650.00

376: 17 January 2023

9,778

291.52

2,850,518.74

377: 18 January 2023

4,304

293.46

1,263,050.98

378: 19 January 2023

5,200

292.16

1,519,214.84

379: 20 January 2023

6,108

292.94

          1,789,304.40

Accumulated trading for days 375-379

29,621

292.42

8,661,738,95

Total accumulated during the share buyback programme

1,149,474

250.03

287,403,697.75
See the enclosure for information about the individual transactions made under the share buyback programme.
Contacts
Jesper Kristian Jacobsen
Administrerende direktør / CEO
About Per Aarsleff Holding A/S
The Aarsleff Group is a building construction and civil engineering group with an international scope and a market leading position in Denmark. The Group comprises a portfolio of independent, competitive companies each with their own specialist expertise. 
Subscribe to our company announcements
Keep up to date with our company announcements by subscribing.