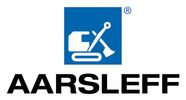 Per Aarsleff Holding A/S announces transactions carried out under the current share buyback programme in accordance with the "safe harbour method"
On 28 June 2021, Per Aarsleff Holding A/S launched a share buyback programme, as described in company announcement no. 9 of 28 May 2021. According to the programme, Per Aarsleff Holding A/S will in the period until 1 April 2022 buy back own B shares up to a maximum value of DKK 125 million and with a maximum of 500,000 B shares. The share buyback programme will be implemented in accordance with Regulation (EU) no. 596/2014 of 16 April 2014 of the European Parliament and Council and Commission Delegated Regulation (EU) no. 2016/1052, also referred to as the Safe Harbour rules.             
Trading day

Number of
shares
bought back

Average
purchase
price

Amount, DKK

51: 6 September 2021

2,696

290.52

783,232.48

52: 7 September 2021

1,815

290.42

527,121.01

53: 9 September 2021

3,000

288.87

866,613.90

54: 9 September 2021

2,683

283.83

761,521.52

55: 10 September 2021

2,484

281.70

699,738.08

Accumulated trading for days 51-55 

12,678

286.97

3,638,227.00

Total accumulated during the  share buy-back programme

123,830

282.32

34,959,259.95
See the enclosure for information about the individual transactions made under the share buyback programme.
Contacts
Jesper Kristian Jacobsen
Administrerende direktør / CEO
About Per Aarsleff Holding A/S
The Aarsleff Group is a building construction and civil engineering group with an international scope and a market leading position in Denmark. The Group comprises a portfolio of independent, competitive companies each with their own specialist expertise. 
Subscribe to our company announcements
Keep up to date with our company announcements by subscribing.